11 Best IPad Mini Cases of 2022
IPad minis do not come cheap, and you cannot afford to disregard the need to buy an effective protective casing for your gadget. iPad mini cases protect the gadgets from tear, scrapes, knocks and falls that can occur at any time. High level of competition has led to numerous interesting and creative releases for 2022 as companies try to impress buyers. After conducting a heightened comparison of aspects such as overall protection, magnetic ability, weight, and much more, we came up with the following list of the best iPad mini cases of 2022 to help in your selection.
1. The iPad Smart Cover from Apple (Folio)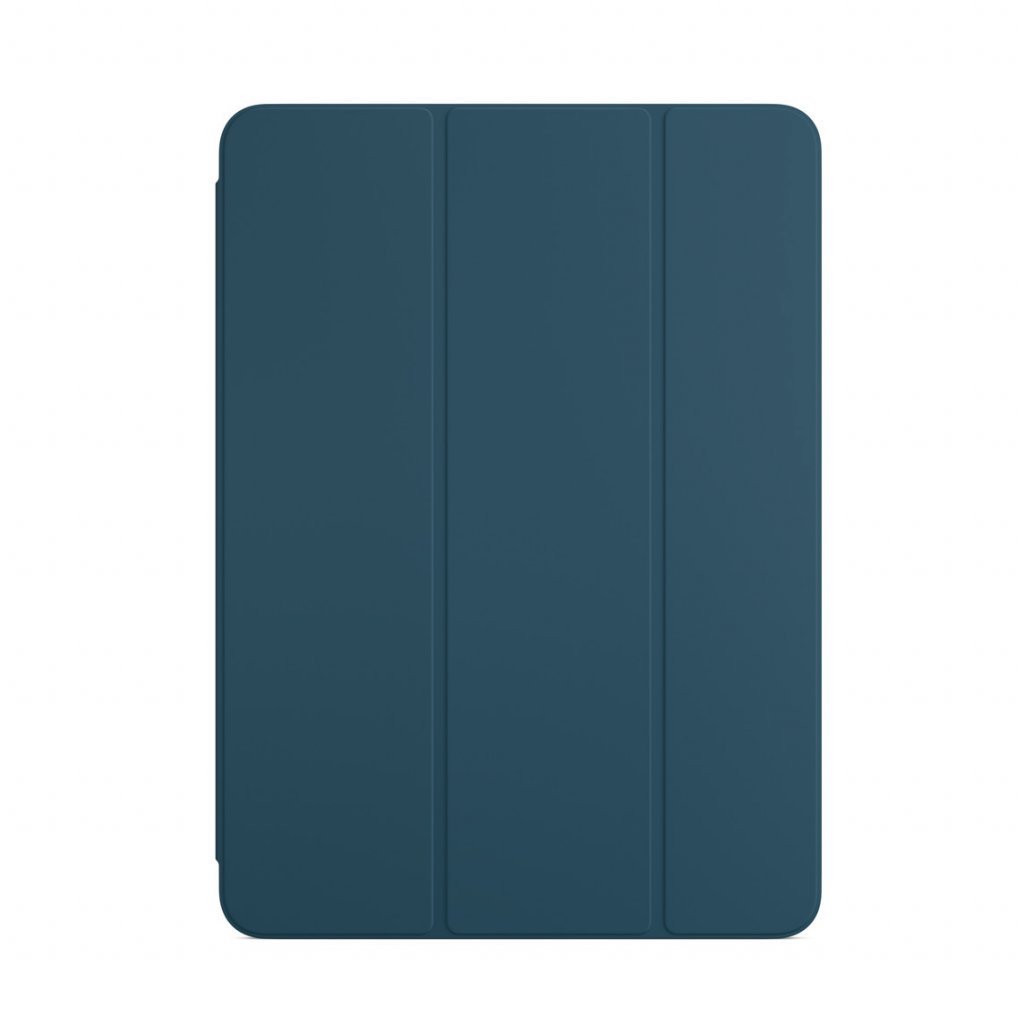 What's best than to start off the list with Apple's official product? For those who prefer to remain under the umbrella of Apple, this well thought out and optimally functional case is for you. Made from polyurethane and weighing 100g to enhance portability, it comes in different colors namely electric orange, English lavender, dark cherry, white, and black. The newest release is optimized for iPad mini 6, but there are versions for iPad mini 4 and iPad mini 5 as well. Apple understands that you use your iPad mini for multiple purposes throughout the day, which is why the case can be seamlessly folded into different shapes to allow video calling, typing, reading and watching. Given the expected sophistication of Apple products, it is no surprise that you can remove and reinstall the case with much ease. Also, the case is optimized to wake and put your iPad to sleep.
A major downside of this case is that it is designed to protect only the screen side of your iPad, meaning that the back side of the gadget will still be prone to damage and aging. Also, the Apple case does not have a pencil slot, which is quite disappointing for a price of $53.
2. The JETech iPad Mini Case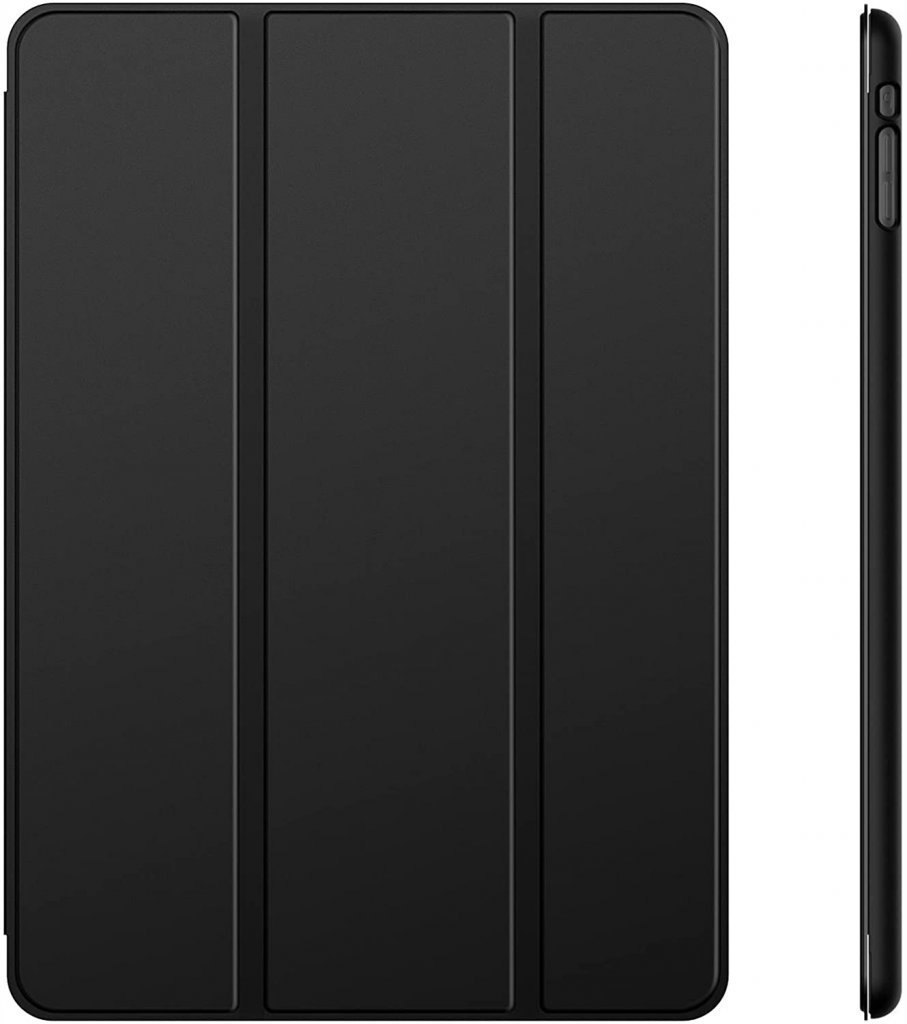 Also made from polyurethane, this case weighs 130g, and is one of the cheapest yet most practical case to have. The JETech case optimizes the safety of your iPad mini by featuring corner protection to foster 360 degrees safety whenever the gadget falls. Probably the biggest reason you should go for the JETech is its affordability and close resemblance to the Apple's official case. It goes for just below $10 and has a slot for safely stacking pencil 2.
However, the case only comes in one color, black, which does not give you the freedom to customize your iPad the way you would like. Other than the lack of color choice, the case definitively feels a little cheaper and is not as durable as the Apple folio. But the price balances this limitation well because you can actually get about 5 of the JETech for the same price you would buy one folio.
3. Procase with Keyboard
If you are still using the iPad mini 4 or 5, consider using the Procase, but the company has also come up with a very affordable option for mini 6 users. The procase, despite combining both a keyboard and a case, is still light weight. Its keyboard is Bluetooth-enabled to ensure convenience of use. Another great thing about the keyboard is at it is detachable, meaning that you can uninstall and store it away if you are not planning to do some typing. Of course, the case, featuring a keyboard, comes with two positions for both watching and writing. When it comes to color choice, you can choose black, navy, teal, red, or grey. The case goes ahead to offer an actual space for storing your apple pencil without the need for strapping it. This is very convenient if you are concerned about losing your stylus. Despite costing just about $30, the procase appears like it is made of leather, making it look like a high-end product. However, it is made of TPU and micro fiber. For all these specs, its price is actually a fair bargain.
4. Moko iPad Mini Case
On that budget selection, the Moko iPad mini case comes with a microfiber lining and a hard plastic layer for maximum protection. It comes in grey purple, and rose gold to offer a competitive unique feeling. It only weighs about 138 g yet it is very functional. For instance, its magnetic functionality offers two convenient angles for watching. Its hardened back is very convenient for protection against different forms of impact like scratches and shock. All this comes at a low price of around $10.
Some of Moko's downsides are that it does not come with a stylus pen space or strap, and does not have basic color choices for those who prefer a conventional look. It is, however, translucent which is always a plus when it comes to aesthetic value.
5. Torro Leather Smart Case
Torro came up with one of the most sophisticated cases of them all, made of high-end material including genuine leather, microfiber for the lining, and a protective TPU frame. It is made by UK leather products company, Torro, well known for its luxury products going back a decade ago. The case has an undeniable high-end quality feel owing to the fact that it is made from cowhide leather sourced from reputable US tanneries. In terms of functionality, the Torro case utilizes the book style architecture ad features a strap for safe preservation when the iPad is idle. The Torro case protects the screen using the microfiber lining on the inside. As if not enough, the microfiber lining doubles up as an anti-slip feature to minimize the chances of dropping your iPad as you watch or write. Also, it has a well-thought-out space where you can attach the pencil as it charges.
On the downside, the Torro case goes for about $57, which can be on the higher side for some individuals, but hey, there is something for everyone.
6. ESR Magnetic Case
Magnetic iPad holders always seem to work reliably and efficiently, and the ESR magnetic case is no exception. For just $18, this 130g case is made for iPad mini 6 and comes equipped with a flap for holding your stylus pen. The magnetic case can fold to give two positions for when writing or watching. While the magnets are not as strong as some of the other cases, these magnets still get the job done. ESR provides a fair selection of colors, namely, green grey, rose gold, and black.
However, the magnetic case has some poor sides as well. For one, it is not as rugged as would be desired to optimally prevent the iPad from slipping. Also, when installed, the sides of your iPad will still be exposed and without TPU protection, hence you might want to look for another option if you drop your iPad a lot.
7. The ESR Clear Case
If you do not fancy the ESR magnetic case, the company has gone ahead to provide a more stylish case to suit your liking. This case barely adds any weight on your iPad as it is only 59.6 g. The ESR clear case is highly aesthetic and gives your iPad mini 6 a pristine and classy look. Despite being incredibly light, the case is highly functional. It has raised edges to protect the corners of your iPad against falling impact. It also has a flexible frame, and is said to absorb shock very reliably. The case has a magnetic feature for holding and charging the apple pencil 2. All this goes for only about $12.88.
Probably the major downside of this case is lack of color options.
Additionally, ESR has a hybrid release that utilizes the flexibility of folio style design but still has hard TPU to give maximum protection in the corners and sides. Also, its magnetic functionalities are very good when it comes to folding the case for positioning and preserving the stylus pen. This ESR option goes for around $20, but it is quite unfortunate that it does not protect the screen.
8. The Ztotop Case
If you prefer to add that luxurious feel to your iPad mini, the ztotop case is for you. It comes with top quality synthetic leather with a soft interior protection for absorbing shock. It takes the game to the next level by featuring a sizeable pocket big enough to hold your cards, ID and cash as you run errands. Given how it looks and feels, you might be inclined to think it's costly, but the case surprisingly goes for only $15.
The case has an interior elastic strap to enhance the one hand usage experience. Also, it features an exterior strap that collaborates with the magnetic closure capability to foster maximum safety for your iPad when not in use. It is worth mentioning that the ztotop case provides a multi angle viewing solution and comes with an incredible 8-color selection, better than most competitors.
9. Bentoben Lightweight Bling Case
Well, we already noted there is something for everyone, and no case would illustrate this better than the Bentoben case. At 140g, it comes with rose gold, lilac color choices that offer that bling look for the chosen few. It utilizes synthetic leather made in Italy to make a design that is certainly going to grab you some attention, just like your diamond necklaces. Despite capitalizing on extra aesthetic value, the case is equally as functional as others, offering functionalities such as auto sleep and wake, and a hollow space for storing your pen. It also provides multiple viewing angles and magnetic functionalities. Given its flashy looks, it is hard to believe that this case goes for less than $20 dollars.
The downsides to this product are just the limited color choices, and the fact that it is not for everyone.
10. Spigen iPad Mini Case
The Spigen iPad mini case is recognized as rugged armor for a reason. It comes with hard TPU frame that has very efficient air cushioning for effective shock absorption. It also has very aesthetic carbon fiber details which, together with the heavy-duty armory look, make the $21 price stamp feel like the fairest of prices. The iPad case also contains strategically located grip sections to ensure that your iPad does not slip and drop as you hold it.
However, it is only available in matte black and its stand is not adjustable, causing a deficiency in functionality.
11. Otterbox Symmetry Series
The Otterbox symmetry is a clear case, weighing 95g only. It comes with a small design that makes the hold feel handy and convenient. The Otterbox is perfect for users of iPad mini 5. It offers great protection for both the back and screen sides. But probably the most outstanding quality of this case is that it has a side panel that can easily come off to allow attachment of a smart cover. Due to this functionality, the Otterbox symmetry is approved by Apple and they actually sell it themselves. It guarantees a fall protection up to 4 feet, and the fact that it's clear ensures that you get to show off your iPad. This case goes for about $30.
If you don't fancy the symmetry series but want to stay within the bounds of Otterbox, you have the option to go for the defender series. Just like its name suggests, this one capitalizes on safety more than anything. It has triple layers to offer maximum protection, hence convenient if your iPad is likely to fall multiple times. It has a shield stand for convenient hands-free usage, as well as a built-in screen guard to optimize the safety of the screen. Despite its more robust features, it does not cause the iPad to be bulky at all. This option goes for about $25.
Conclusion
Above we have prepared a list of the best iPad mini cases to buy in 2022. IPad mini cases come in different designs and capabilities to suit diverse tastes and budgets. Given the immense number of products available to choose from, the best way to find the ideal case for you is to define what you are really looking for before reading reviews.