Best TV Shows on HBO Max to Watch Right Now
HBO Max launched in May 2020 with unlimited content for its viewers. HBO Max is an entertainment platform, and it provides multiple options for the viewers to binge. From Love Life to Euphoria, HBO Max has everything for you to enjoy while binging on HBO Max. HBO Max offers reality, Sci-fi, Rom-Com, Teen high school shows.
The original productions of HBO max are a must-watch. Viewers often get confused about what to watch and spend more of their time looking for the show than watching. We are here to help you choose the best TV shows on HBO max that are a must-watch for you.
Here is a list of 13 must-watch TV shows that are original productions of HBO max and are available to stream on HBO max.
Game Of Thrones
It is impossible that you haven't heard this famous dialogue "Winter is Coming." Yet, the winter comes and completes a long era of 8 years on HBO. But if you are a new subscriber to the HBO max, then it is the perfect time to start watching the show "Game of Thrones."
It is a pure piece of monoland culture. There were many battles fought in the show, such as the Iron Throne, Daenerys Targaryen dragons, how the Lannister pays his debts, and the brutal misfortunes of House Stark that developed a particular interest of fans. Start watching right now to see some dragons in real action.
Euphoria
Rue is the narrator of the stories of people living around her. Euphoria is one of the must-watch shows that you can watch over and over but never get tired of. The youngest Emmy Winner Zendaya, played the role of Rue, who became a drug addict after his father's death.
But the story changed when a new girl named Jules moved to the city, and Rue fell in love with her. The show depicts the struggles a drug addict goes through, such as rehab to stay clean to navigate the regular high school life. Euphoria shows different types of love, anger, mental issues, and disorders that different people are going through.
Love Life
The genre of Love life is Rom-Com, and who doesn't love to watch some romance with a little giggle? Love Life currently has two seasons available on HBO max to stream. As the name reflects, it is a show based on love and people finding their true love.
Every season is around a protagonist trying to find love. Season one of the love life was about Anna Kendrick's sweet story. On the other hand, William Jackson Harper featured in the second season of love life. It shows divorce and re-entering the world of dating, which is fun and cute at the same time.
Peace Maker
The Peacemaker featured our very favorite, John Cena. Yes, you read this write, John Cena turned his Suicide Squad comic character into a real movie character. The character is so eager to create peace in the world that he decides to become violent to maintain peace.
John Cena showed his remarkable abilities by showing his magnetic star power as a doofus meathead. You might find the first episode a bit rocky, but your interest will develop more in the show as you keep watching. If you love seeing muscles, violence, and perverted jokes, you will love the show. The first season is available on HBO max. Go and stream it now.
Search Party
Search Party has a total of 5 seasons. Initially, the first two seasons aired on TBS, and they did not get a good response from viewers there. HBO Max decided to rescue the show from getting lost on cable TV and streamed it on HBO max. The story revolves around Dory, who tries to find and save her lost friend.
Season 1 had a very audacious genre. It had a dark side attached to it. It has also shown crime thrillers and court dramas with sharp humor involved in it. Search Party is a mystery drama, and it always keeps the viewers on their toes as you never know what's coming up next.
Station Eleven
Until now, many dramas and shows have been made based on the outrageous breakdown of COVID-19, and Station Eleven is one of them. Yet, Station Eleven is slightly different from others because it was written and directed before the pandemic. Interesting, Right!
The show is based on a group of people who survived a global pandemic while they try to figure out ways to save themselves. The story keeps on switching from post-viral time to pre-viral time, keeping the viewers engaged by showing different aspects to them.
Succession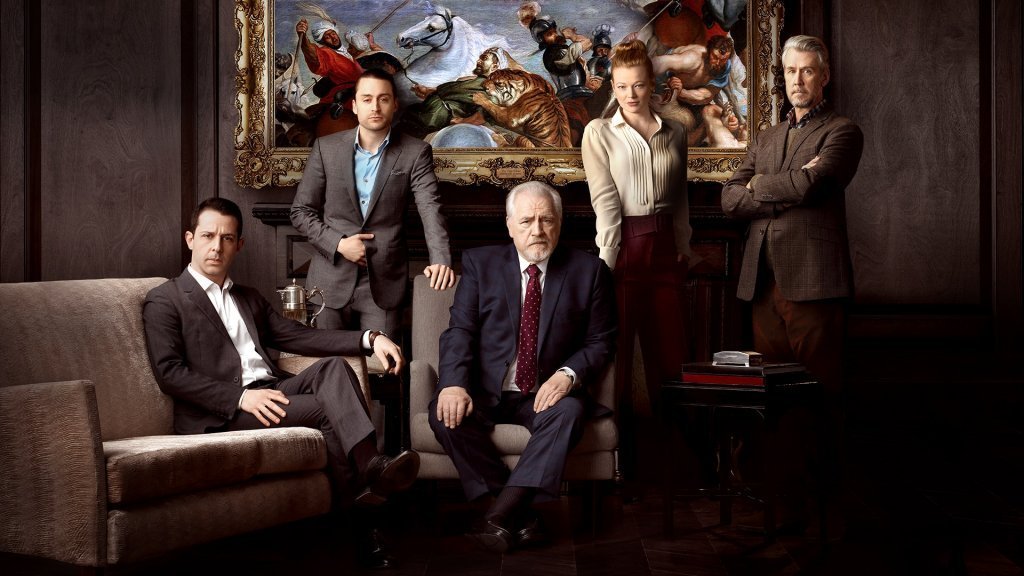 The next on our list of HBO max must-watch is Succession. It is an original production series of Jesse Armstrong. The main story shows exorbitantly wealthy Roy family members, whose father is the CEO of dollar media Conglomerates. You guessed it right. Succession is purely about business.
The show focused on business and showed the dynamic changes in family relations and different twists and turns in relationships. It shows the awful side of wealth that causes a horrible disaster in people's lives. You may agree that sometimes it is fun to watch bad people fighting to gain power and rights.
The Sex Life of College Girls
The show is an outstanding yet weirdo-girly production of Mindy Kaling, and it's a must-watch on our list. The sex life of a college girl lets us relive the mortification of college. The story is based on a group of fresher girls who are exploring complete freedom and becoming roommates.
As the name depicts, the show has a lot of sex involved but is fun and refreshing. It is a Kling show, and she focused on the friendship between the girls that became the best moment of the show. What are you waiting for? Call your girl for a night over and binge The Sex Life of College Girls on HBO max?
Gossip Girls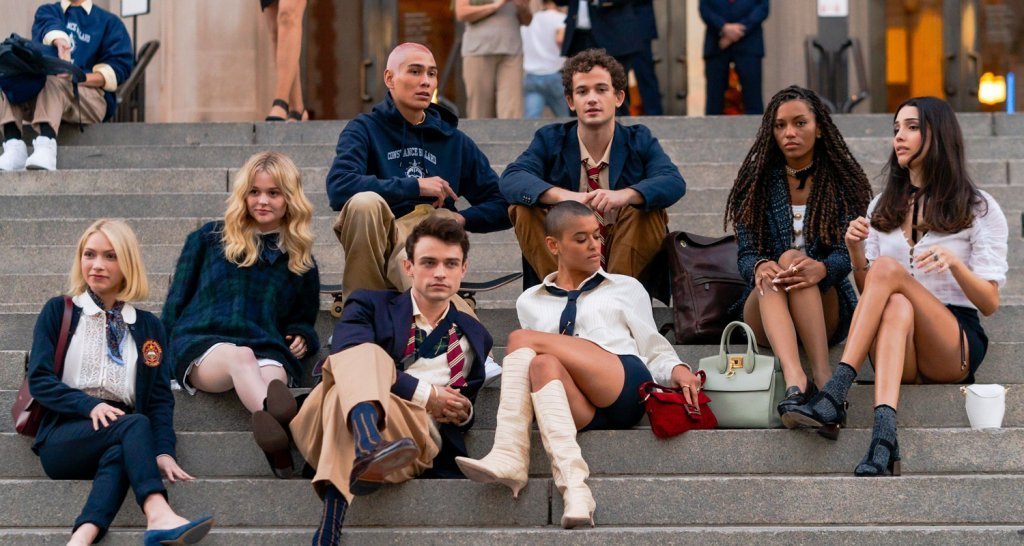 Gossip Girls is one of the best productions of HBO max, and you'll find out when you watch it. It revolves around wealthy and elite girls who go to an elite high school in Manhattan. But their life completely changed when a gossip girl put their life on display and revealed secrets about them.
The show featured Blake Lively, Leighton Meester, and Penn Badgley and brought stardom to them. Gossip Girls is fun to watch. It has different elements. Sometimes it's funny, and sometimes it's silly, but it's a perfect show to watch. Well, we all love a little gossip!
Sex and the City
Sex and the City is a must-watch, and here is why? It's a group of 4 women trying to navigate their way to find love, navigate life, and a transition for their fashion from the 90s to 20s. Isn't it spicy to watch the transformation of these women?
Sex and the City is enormously famous. It is a great show to watch. Once you start to watch, it will be irresistible. It shows what elderly age women go through and what their temptations are. You won't regret watching the show.
Chernobyl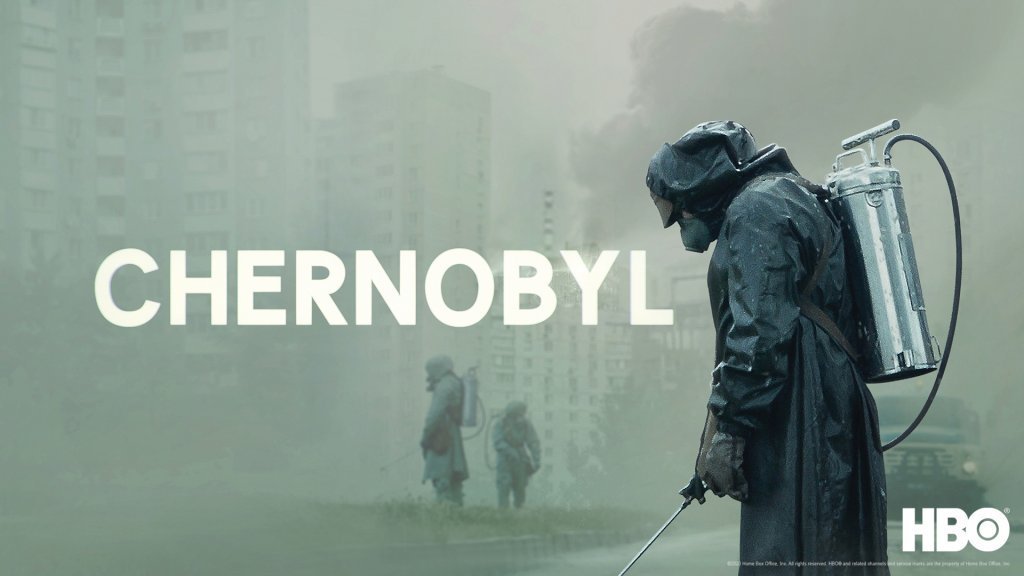 The award-winning series Chernobyl is based on real-life events. If you missed watching Chernobyl, we recommend you start watching right now. Chernobyl is not just the best TV series on HBO, but it is a piece of extraordinary art. It shows what's actually going on in the world right now.
It is a hollow tale of death and disasters with gross negligence of high ups, government tactics, and political culture filled with lies and ego. We don't feel excited to watch shows like Chernobyl. But, it is essential to watch certain things through the lens of history to evaluate certain events around us.
Head of the Class
The Head of the Class is a simple teen drama that is fun to watch. It is a reboot of a 90s series that shows the environment of a high schooler teen class. It offers a teen way to tackle their problems in a cheesy way that teens go through in their life, and it is fun to watch too.
It is a typical sitcom that featured Alicia Gomez as a new hip teacher for debate. The teacher tries to teach the students different life lessons by involving other teachers. On the other hand, the students meet the most significant challenge in the form of a teacher.
Raised by Wolves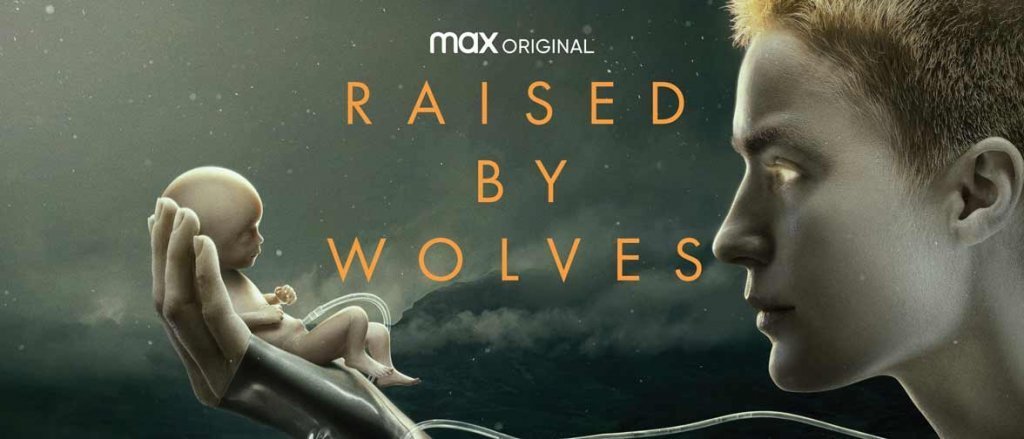 The excellent production of HBO Max is a type of Sci-Fi show but with great fun. The project deserves much respect for the hard work and a great direction. It has beautifully presented the story about faith and parenting. The production and direction took a lot of hard work. Ridley Scott shot the first two episodes of the show himself. Raised by Wolves is an inspirational story.
The story's main plot is that the world is divided into two parts: atheists and Mithraic, who believe in Sol. Humans used various capacities of destruction and creation with android exits. The series also shows flashbacks showing the devastating war that destroys the world.
The story offers you a lot to watch, and you will develop an interest in the series from the first episodes. What are you waiting for? Tune into HBO max, start watching endless entertainment shows, and have a good night!
What to Watch Right Now on HBO Max FAQ
What is the best content on HBO Max?
Betty (2020-)
The Other Two (2019 )
Station Eleven (2021 )
The White Lotus (2021)
Euphoria (2019)
Veneno (2020)
Adventure Time: Distant Lands (2020-21)
Infinity Train (2019-21)
What shows do HBO Max have?
Original Shows on HBO Max includes
The Flight Attendant.
Love Life.
Titans.
Search Party.
Doom Patrol.
South Side.
Legendary.
Gossip Girl.
Does HBO Max give a free trial?
At the moment HBO Max has no free trial. However, you can get an HBO Max trial offer by signing up for the 7-day Hulu trial