The Best TV Shows on Peacock TV to Watch Right Now
The exciting thing about Peacock is that you can watch episodes of new series as they are released, in addition to the old massive collection of NBC series.
As an avid TV show fan, you're probably wondering if you'll be able to get your hands on any decent TV series on Peacock. Well, we have excellent news!
A wide variety of new shows have been added to the existing catalog of shows available with a Peacock membership. Not sure where to begin?
We sifted through everything on Peacock. We went over the reviews, plots, hundreds of hours of TV, and read reviews to compile this thorough list of the top shows on Peacock right now.
One of Us Is Lying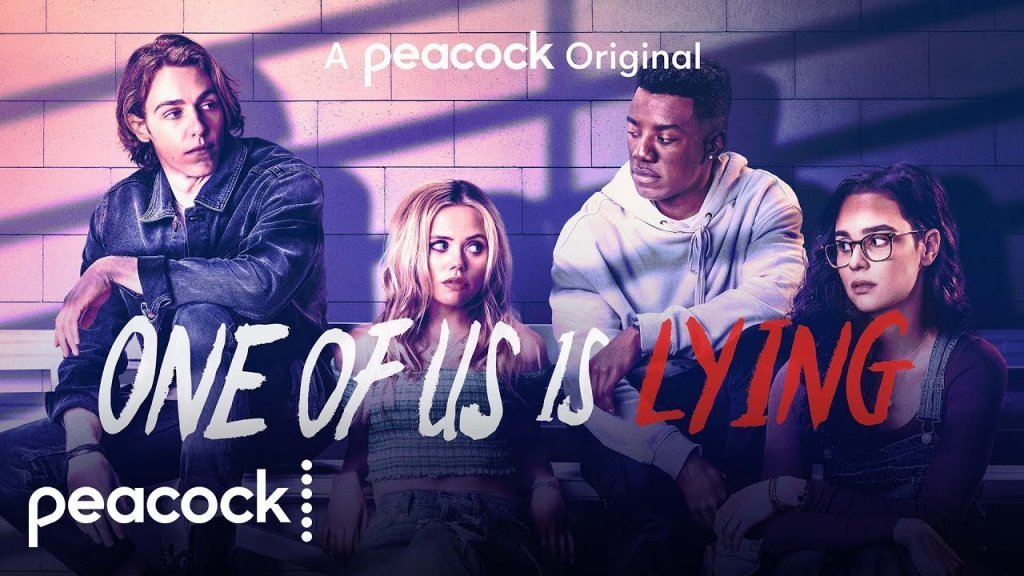 How many of us just absolutely LOVE shows about murder, especially the teen shows. Another mindless teen show about murder? Yes, please!
One of Us Is Lying follows a typical teen show narrative, mainly about teens who despise being there and have an "I Hate School" attitude. This amps up because five individuals in detention embody a familiar high school stereotype.
Only four of these high school kids will get it out of detention unscathed, unlike in The Breakfast Club, in which everyone ends up partnering. Is it possible that a classmate was murdered with a motive? Was it a slip-up? Is one of them telling lies? What's really going on? The mystery is surprisingly well-crafted and frequently shocking, which offers an interesting contrast to the teen show background.
The Office
The Office, the sitcom that made mockumentaries a staple of American corporate culture, will never go out of trend. It was perhaps the most-watched TV show across all networks in 2020, seven years after its final episode aired. This should come as no surprise to fans of The Office.
On the second, third, and fourth viewings, this realistic and captivating character-based humor about a paper business in Scranton, Pennsylvania, still manages to hit just as forcefully. The gags don't get old, and the personalities don't get old – we only grow to love them evermore.
Even though most of the Office cast have moved on to more extensive and more incredible things, Jim, Michael Scott, Pam, and Dwight will always be in our hearts.
Bates Motel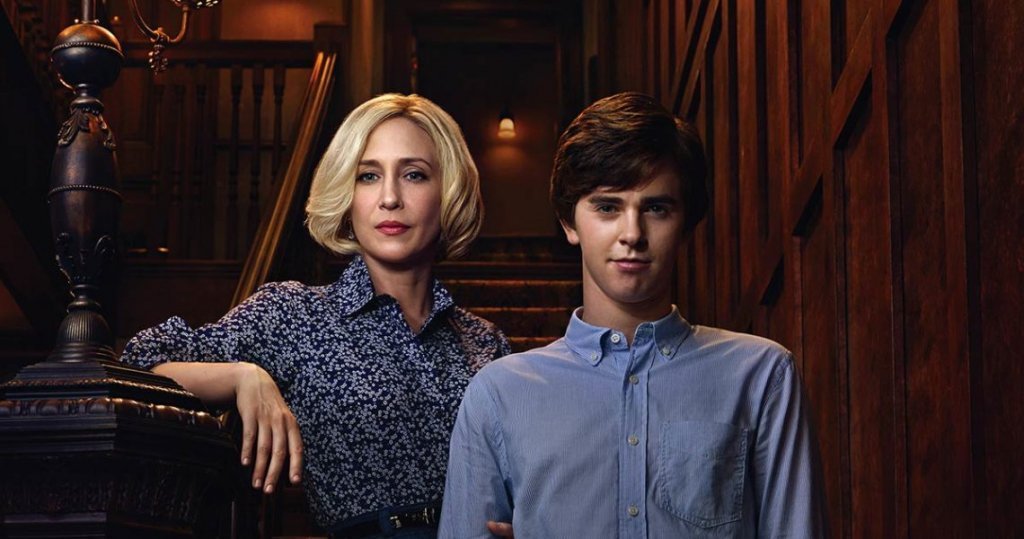 With his wonderfully graphic classic Psycho, Alfred Hitchcock originated the killer subgenre. Norman Bates, the film's terrifying shock antagonist, has been the model for unsettling horror villains for over sixty years.
The issues regarding Norman's past that were left unresolved in Psycho are addressed in Bates Motel. Why is a mature guy playing up as his mom in the shower attacking women? How did he get so brilliant at taxidermy while being so horrible at it? Is it feasible to specify the extent of the incest we're talking about? All those questions are answered in this film, which stars Freddie Highmore as young Norman and Emmy-nominated Vera Farmiga as his (still living) mother, Norma.
Saved By The Bell
No one anticipated the revival of Saved by the Bell to be a self-aware statement on multiculturalism and social, economic disparities. But, well, look, here we are! The new Saved by the Bell, directed by Tracy Wigfield, begins by reintroducing us to Zack Morris, the governor of the state of California.
Morris' blundering policies have financially ruined schools, compelling Bayside High, a privileged community, to accept pupils from low-income areas. These new students and instructors interact in unanticipated and quite often fascinating ways with Bayside students and teachers (including A.C. Slater & Jessie Spano as a soccer coach and counselor).
Saved by the Bell – vibrant and intelligent comedy for the present day that pays homage to its predecessor without seeming like a remake.
We Are Lady Parts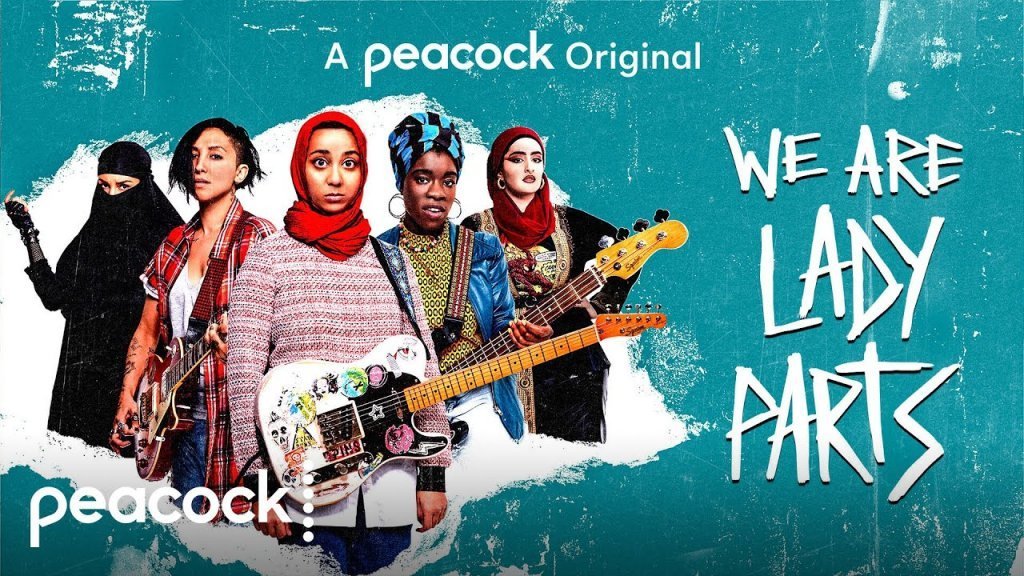 It's reasonable to assume you've never seen anything like We Are Lady Parts. When an all-female Muslim punk band — the eponymous Lady Parts — acquires a new bass guitarist, the renowned British comedy navigates cultural boundaries and new friendships.
Between the band's original and covered songs, the audience is treated to a sharply humorous concert that masters at mocking and defying stereotypes to provide the bigger picture of what it means to be a young Muslim woman.
Parks and Recreation
Michael Schur just does not disappoint when it comes to uplifting comedy about smaller communities and the folks who live and work there.
Parks and Recreation were co-created by Micheal Schur and Greg Daniels (The Office). Despite some growing hurdles in its first season, the comedy about the employees rapidly reinvented itself in season two. It became a shining example of how working hard, experience, and human kindness can lead to a better and happier existence.
There's nothing quite like Pawnee (which may be a good thing because it means the feral raccoon population), but there's nowhere we'd rather visit.
Girls5eva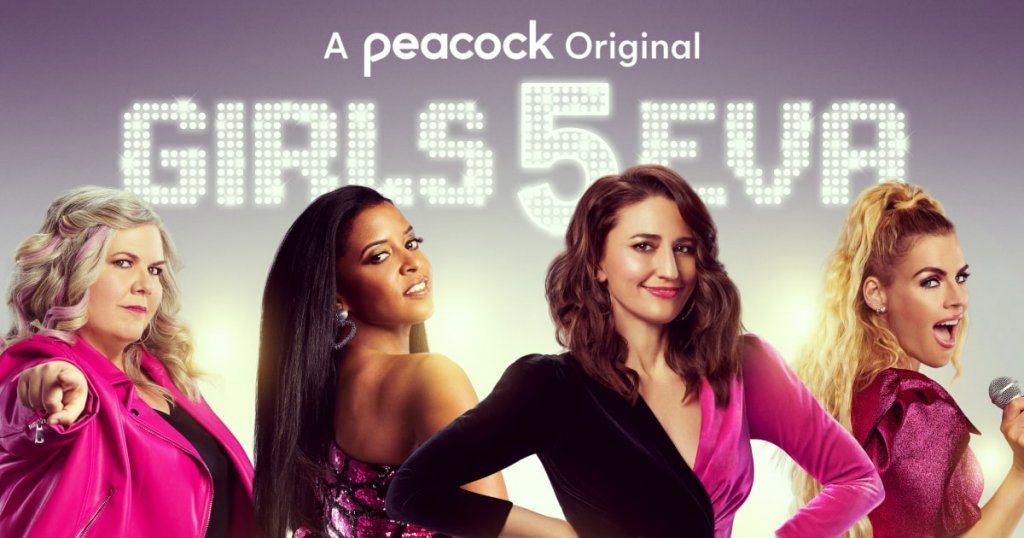 Musical comedies do not find popularity, but Girls5eva by the famous Meredith Scardino, is a Peacock Original about a 90s girl group that reunites after 20 years for a second chance at fame. The group has something that the other singers don't: Robert Carlock, Tina Fey, and Jeff Richmond (who also wrote the series' soundtrack) served as executive creators.
Girls5eva stars Sara Bareilles, Busy Philipps, Paula Pell, and Renée Elise Goldsberry. It is a wonderful and witty comedy resonating with MTV's distinctive boy band-themed movie-turned-series known as '2gether'. It's the kind of series that gets stuck in your mind like an endless loop and refuses to leave no matter how hard you try.
30 Rock
30 Rock is a remarkable show that will never leave our hearts and minds. This series taught us that it's only fitting to "never follow a hippy to an unfamiliar place" and that it's okay to "flip a table for a delicious lunch." It's an outrageous, fast-paced sarcasm with one-liners that are as funny now as they were when it initially aired in the early 2000s.
Tina Fey plays Liz Lemon, an uptight know-it-all who works as the chief producer for The Girlie Show, a fake Saturday Night Live imitation. When NBC homes Jack Donaghy, a macho, hyper-privileged, and hyper-conservative executive (the excellent actor Alec Baldwin) in charge of TGS, Lemon's world is uprooted, from the bottom to the top.
He then pushes her to bring in the erratic and out-of-control comic Tracy Jordan to increase ratings (Tracy at his peak). With lovable characters and an infinitely quotable bank of one-liners, 30 Rock is strange, outrageous, and hilarious. This is your absolute favorite show if it isn't already.
Superstore
It's no problem to binge-watch a series of Superstores in a single day. So it's understandable that the show's six-year existence looked as quick as a ride down the Cloud 9 department. Justin Spitzer's workplace comedy was bright, compassionate, and laugh-out-loud funny from the start — more than it deserved to be and more than most comedies manage in a lifetime.
With unrivaled comic timing and a critical viewpoint, it attacked immigration and other social concerns. It has distinguished itself from being one of the few series that correctly and delicately represent the epidemic in its dying hours.
For years, this was where we came to gossip with Cheyenne and Mateo, to catch up on the drama of Jonah (Ben Feldman) and Amy, to kick back with Garrett, and to be terrorized by Dina.
Downtown Abbey
Is there a more soothing show to watch than Downton Abbey, a drama whose key issues include "getting ready to leave the house" and "who will end up owning the huge mansion?" Sure, there are heavier strands here, such as global wars, equality, Irish liberation, and the decadence of the British nobility. But these give the critically praised play a profound seriousness to complement its extraordinary popularity.
The lineup is stacked with British legends. The titular manor is frequented by Maggie Smith, Penelope Wilton, Hugh Bonneville, Jim Carter, Michelle Dockery, Dan Stevens, Lily James, and Matthew Goode. Show up for the historical dramas, but stay for the slow-burning emotions. Downtown Abbey is a lively and gorgeously-produced series that delivers gratifying viewing on a platter.
Friday Night Lights
You don't have to be a soccer enthusiast to enjoy Friday Night Lights. This football story about a Texas high school team and its legendary coach has plenty for all of us: passion, teenage angst, small-town tussle, existential catastrophes, dialogues about racism, sexuality, and wealth, and, of course…some pretty good soccer matches.
Many of today's modern celebrities got their start in Friday Night Lights. Kyle Chandler plays Coach Taylor, the observant and emotionally aware coach who helps his boys improve both on and off the field. Connie Britton is his devoted and self-sufficient wife. Scott Porter is the great quarterback whose life is turned upside down by an injury. His loyal girlfriend Minka Kelly and his moody best buddy Taylor Kitsch.
Jesse Plemons, Zach Gilford, Michael B. Jordan, Jurnee Smollett, and Adrianne Palicki round out the all-star cast. They ensure that you'll swoon over these individuals and their tales whether you understand them or not.
Frasier
This is a show about an insufferable, middle-aged radio psychiatrist unable to take his own advice. He is pompous, illogical, and far too critical of the parade of women who bafflingly agree to date him.
Frasier may not sound like a globally appreciated comedy with character, humor, and a real treat — but it is, reader! It's a fantastic show from Frasier's humble father, who throws around a mockery of his absurdly snobbish children, to his brother Niles, who has a debilitating infatuation with the quirky Daphne. There's magic in this cast.
This isn't the show for you if you're expecting character development and personal transformation. This is the show to watch if you want to witness Frasier and Niles host yet another extravagant house party, even when all evidence points to their incapacity to do so. And the most significant part? Frasier has eleven seasons, so you don't have to wait months to catch up if you don't like to!
KEY TAKEAWAY!
Among all the other shows you may find on Peacock, we have hand-picked the ones that might appeal to you and leave you feeling emotions beyond comprehension. We hope you enjoy this extensive list of shows that deliver both plot and excitement that we often seek the most.