Commission Hero Robby Blanchard's Easy Money System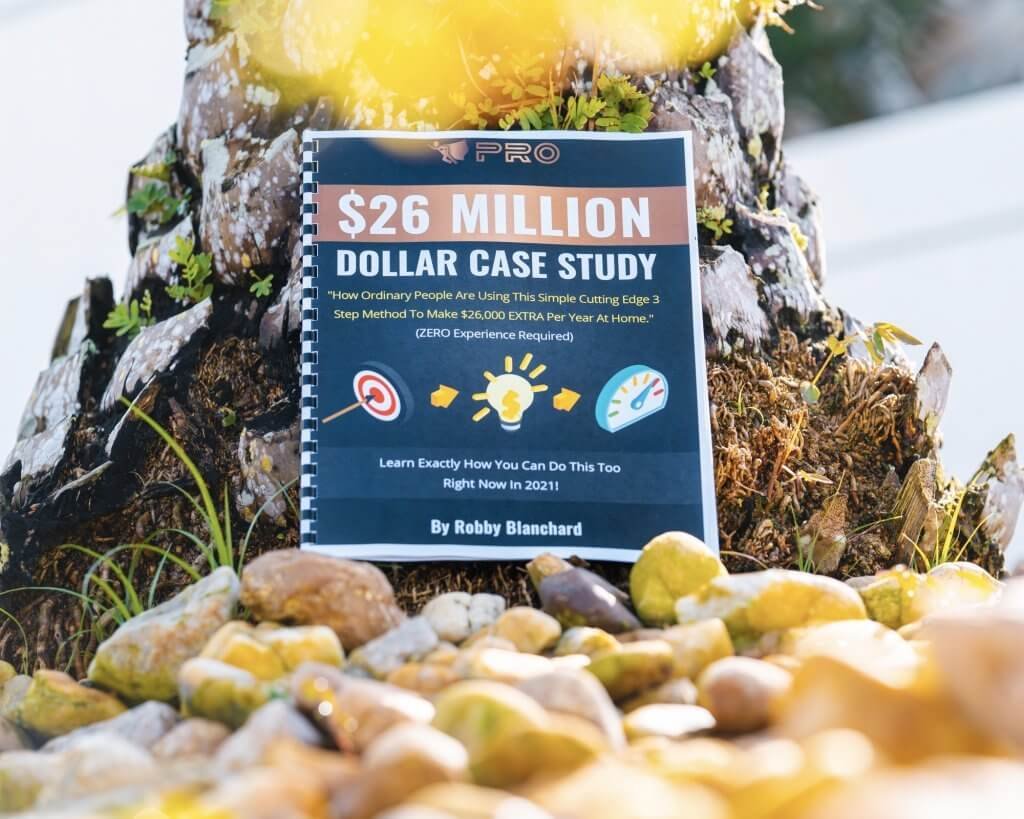 Making money online is one of the fastest-growing ways to generate income today. Especially in the time we live, with Covid-19 growing around the world and causing disruptions to businesses around the globe, now is the time to find how to make money from the comfort of your home. The Commission Hero is a promise to show you how to make money daily, with none of the stress. The first thing that catches attention is the claim to help you to make more than a thousand dollars every day. When such statements are made, it is time to be alert to the possibility of a scam. In this Commission Hero Review, we will consider what Commission Hero is, what the benefits are, and importantly if it is a scam or a legitimate enterprise.
What is Commission Hero?
The first item to hash out is the identity of the Commission Hero. What is it? Well, in simple terms, it is a make-money-online product that features on the popular online marketplace Clickbank. It is an affiliate program that is run and created by Robby Blanchard (more about him later).
The Commission Hero postures to be a simple, systematic system that utilizes a super social networking platform, Facebook, to advertise digital products. From these adverts, you will make your money. Sounds easy, right?
So, how does the Commission Hero help you to make money? Well, you start making big bucks when you advertise products and programs that have a high affiliate commission. For example, if the program offers more than 50 percent commission, then you are in for a good time.
Although the Commission Hero sounds easy, there are secrets that everyone interested in it must be aware of, and in this review, we will see some of these important secrets.
The first secret that you must be aware of is that to make the most of the program; you must identify the highest paying and least stressful offers.
Another secret to be aware of is that the most successful people use their Facebook accounts to run ads. Therefore, you must understand the best practices in this regard.
Lastly, you must understand how the 3-step system works and implement it into how you run your ads.
In the Commission Hero program, you will learn all of these steps and more.
Who made the Commission Hero?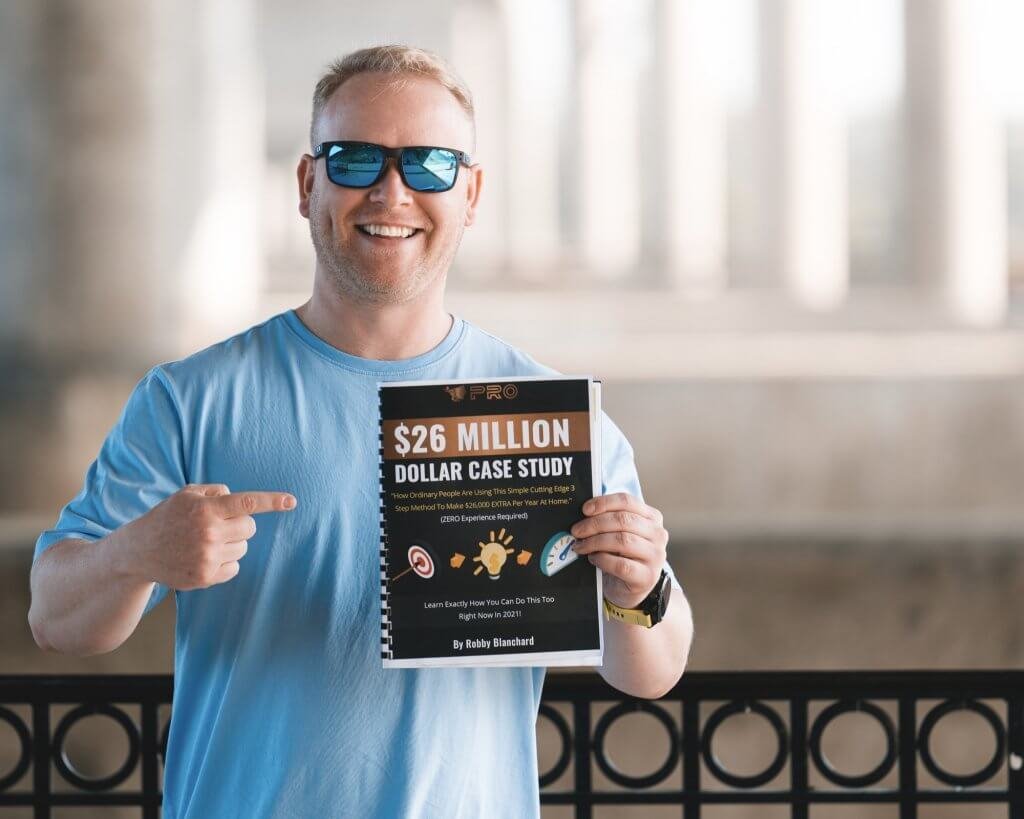 To build confidence in a brand or product, it is important to know the team or person behind it. Well, who is behind Commission Hero? It is none other than Robby Blanchard. If you often use Clickbank, chances are that you already know about him. This man lies on leaderboards and is one of the best on the platform.
Many people make a living off Clickbank, and Robby is one of them. When it comes to marketing, you'll be hard-pressed to find a better person at this than him.
Rob has a track record of success and is responsible for several brands and products. For example, he is the CEO of Blanchard Media, a company that caters to some of the biggest products on the platform. Apart from that, his company also offers ad campaigns, consulting, speaking engagements, and coaching.
So, yeah, he is a big deal on Clickbank. At the time of creating this post, he appeared on the leaderboard at Clickbank.
His method of success is different from what others have used. Instead, he began by making a name in the fitness market. He opened his gym and even has an MBA.
After opening his gym, he needed to get people to patronise him, and that is why he delved into creating ads and using Facebook Ads. He was successful at this, and during this period, he realized that he had a knack for the business. He decided to build on his skills and today is one of the biggest affiliates on one of the biggest affiliate sites in the world.
Is this a scam?
Well, this is the right question. Many successful people have made scams in the past. And in the world of internet marketing and courses, it is rather easy to fall victim to a scam. Many of us have certainly experienced this in some form or the other. Therefore, when we set out to review the Commission Hero, we weren't sure of the veracity of the program.
Some similar programs, that is, internet marketing products, offer a legitimate system but include hidden charges.
First of all, Commission Hero does not do this. The program is honest with the things you will have to pay for, including traffic. Although there are some things that you will have to pay for later in the program, you get an upfront warning before you commit. Additionally, Commission Hero looks for ways to lessen the burden on your pocket.
Another thing that some other programs do is to offer high-ticket upsells. You would have to pay a lot more than the initial fee just to get the most from such programs. Now, with the Commission Hero, you will likely not get that. From our experience so far, the courses offered to teach you all you need to know from the novice stage up to the advanced stages.
How does this work?
The Commission Hero is a simple course that offers a systematic way of getting the best out of it. It offers instructional videos and tools that will assist you to make your sales funnel highly profitable. The main channel of all these profits is Facebook Ads.
So what does it contain? Let's see.
First of all, the course introduces you via the Getting Started section. Here, you will receive information about the basic things that you must know. You also get a sneak peek at some of the best practices and strategies used by the best affiliates in the industry. Here are the things from this part:
What is Affiliate Marketing?
MaxWeb
ClickFunnels, Ad Accounts, and Clickbank
From this, you will move to the secrets of Choosing the Right Offers. Here, you will see how to get the best businesses and products to promote on Clickbank, MaxWeb, and other networks. This section also gives you two free offers that you will systematically study to know why they are the best options.
Next is the Finding Your Ad Image section that tells you the important parts of an image and how to find the best graphic designer on freelance websites like Upwork and Fiverr.
The next section discusses an important part of your strategy – Setting Up a Landing Page. You will be taught how you can register for Clickfunnels, setting up the domain and affiliate links, as well as how to create the Landing Page.
What You Get When You Join CH PRO Right Now
Component 1: 8 Week LIVE MasterClass
All the help, coaching, resources and DFY software to virtually guarantee your success.
The core 8 week live masterclass designed to get you to become a PRO in your online business
Learn step by step what it takes to scale up to $100 and then up to $1000's per day
​By the end of 8 weeks you be on your way to life changing income and freedom.
​You'll get all the tools, training, strategy and help to see amazing results.
Component 2: CH Pro Tools
MORE SHORTCUTS – I've built custom tools that will help improve your success and make it easier to get started.
Software that helps you write your ad copy, set up your ads within 30 seconds.
​Additional systems to find hidden audiences of buyers that can TRIPLE your profit on your ads.
​I've spent well over $100,000 developing PRO tools so that it'll save you a HUGE amount of money.
Component 3: PRO Quiz Hero Software
I've developed this turnkey software that will turn clicks into cash.
You'll be able to plug and play with this software using our high converting templates.
​If website creation & building landing pages has been a headache in the past, this is your solution.
​This software is proven to work and has been tested through nearly 1 million quiz visitors.
​You'll also have access to all of my experience and expertise to accelerate results with this software.
Component 4: Million Dollar Offer Vault
I've personally brokered exclusive deals with the highest converting offers.
These offers generate $100-$400 PER sale.
​You'll get paid the HIGHEST commission on these exclusive offers.
​Eliminate all the boring, time-consuming product research so you don't waste time…and money.
Component 5: The Traffic Money Machine
I'll share with you every last secret I know about getting profitable traffic to your offers.
A step by step blueprint that will help you get hundreds of sales per day (even if you've failed in the past).
​How to get dirt cheap clicks from people that are dying to buy the products you are promoting.
​Use my "PRO Rocket" Method to scale up faster than ever before.
Component 6: Rapid Scale Training
Once you find your winning ad, you'll want to scale it up…In this module I'll show you how.
​You'll learn how to go from spending zero to thousands a day profitably in less than 30 days.
​Learn everything you need to have massive success online this year.
Component 7:
Commission Hero Community
Full support from everyone in the Commission Hero community.
Be able to ask questions and get help fast 24/7 from my team and I.
​Share your big wins & get help when you are frustrated!
​24-7 support from my dedicated support team.
Pricing and Payment
There is no denying it – Commission Hero is expensive. It costs an initial one time payment of $2497.00 OR $997.00 Three-Payments (billed 30-days apart). Considering that hefty price tag, you will certainly wonder how to get the best from the program. First, it should be noted that the Commission Hero comes with an affiliate program that pays you when you recommend it to someone, and that person purchases Commission Hero.
The main way that you make money from Commission Hero is by filtering through the products from the aforementioned affiliate networks. It is these programs that you promote and sell that make up a large chunk of your profit.
Commission Hero does not pay you anything except you recommend someone.
Misconceptions about Commission Hero
One common misconception is that Commission Hero pays you. That has been debunked above. Commission Hero does not pay you unless you make referrals to Commission Hero.
Another misconception that people have is that the program pays you per ad that you post on your Facebook. Well, that is false. The ads posted by you are those that you have decided to sell. Therefore, if nobody buys the products, you likely will not get any payments.
If this is the type of system you want, then steer clear of Commission Hero because it doesn't offer that.
How to Pay for Facebook Ads
Since you will be using Facebook Ads, you should note that payment for that is not made by Commission Hero. Instead, you will pay for Facebook Ads from your wallet.
The more tests you run, the more efficient you would be at choosing the right product to promote.
The program will give you the best advice on how to set up your testing and campaign so that you'll spend as little as possible.
In conclusion, note that you will pay for Facebook Ads yourself.
It is information like this that makes Commission Hero better than other programs. The others will not tell you all the expenses you might incur, even after you have bought the program. However, Commission Hero tells you all of that.
Free Traffic
Some people might rail against free traffic, claiming that paid traffic produces more results. However, after having run several paid traffic campaigns, I will stick with free traffic.
With this program, you get information about generating what you need. This way, you will not pump money into paid traffic campaigns only to be disappointed at the end of the day.
Some other Expenses
As we said earlier, this review will cover all you need to know about Commission Hero, and that includes the expenses you will incur. Apart from paying from Facebook Ads, you will have to spend on other stuff.
First, as Commission Hero is a course, you will need access to some tools to implement the knowledge that it dishes out.
First, it isn't possible to post affiliate links straight onto Facebook; therefore, you will have to employ landing pages. To that end, you will need software to create these pages. It is very useful and many people, including Rob, recommend it.
Getting software like Clickfunnels will cost you. Additionally, you will need a designer to create images for you. This will cost you some money.
Another expense that will need to be catered for is an email responder.
Guarantee of Commission Hero
Since you are spending so much money, there must be a way to get back your investment if it isn't what you want.
The guarantee here is a bit tricky. According to them, you must use the Commission Hero for a year and wait for another year to see the results before you can get a full refund.
The creator is aiming for serious-minded people that are ready to invest time and effort into growing the business.
Group of the Commission Hero
There is a members area for those that are using this program. It is laid out in a clear format, and you can get helpful information that will help you on your journey.
Pros of Commission Hero
The maker knows his onions
It is a one-time payment
It does not promote its sales funnel
Cons
It is expensive
Lengthy refund period
Who is it Commission Hero?
This is an excellent tool for everyone. However, if you are a beginner, you would find it especially handy. You learn a lot from it, including how to create landing pages that will help with your conversions and how to place affiliate links.
Although it is costly, you will find it useful. So if you can afford the cost, you should think about getting it.
How to get it
For something this costly, it would be dangerous or even downright dumb to get it from a third party. That is why we highly recommend that you head over to the official website to get it from there. This way, you have a course of recompense and help in case anything happens.
Conclusion
This course is expensive, which means that you have to carefully consider whether it is for you. The Commission Hero is a promise to show you how to make money daily, with none of the stress. If you are looking to make money from affiliate marketing and can afford it, then the Commission Hero will be a great fit for you.
Commission Hero FAQ
What is Commission Hero?
Commission Hero is a comprehensive affiliate marketing course by Robby Blanchard that teaches you the 3 step system that's helping ordinary people make up to $1k/Day online in as little as 4 hours a week through the ClickBank Marketplace and other Affiliate Network
Does Commission Hero Work?
Yes, it will make you money if you follow the steps. When it comes to making money online, there're so many courses out there that does not work or make you money. Commission Hero is different. As an Upgrade of Commission Hero, many student of Robby Blanchard have made thousands of dollars with some achieving platinum status.
Commission Hero vs Commission Hero 2.0
Yes, it will make you money if you follow the steps. When it comes to making money online, there're so many courses out there that does not work or make you money. Commission Hero is different. Commission Hero 2.0 is the newest version of the program
Commission Hero Results
As with every course and program online results varies. There are number of factors that determine what kind of results you will achieve. For instance, your budget for Facebook ads can influence your results. That said, the typical results ranges from $100 daily to $10k daily depending on your commitment and resources.
Commission Hero Discount
At the moment there are no discounts, although some sites may say otherwise. It's usually best to sign up for Commission Hero directly from it's website. Click Here