Guide to Ghost Kitchens: All You Need to Know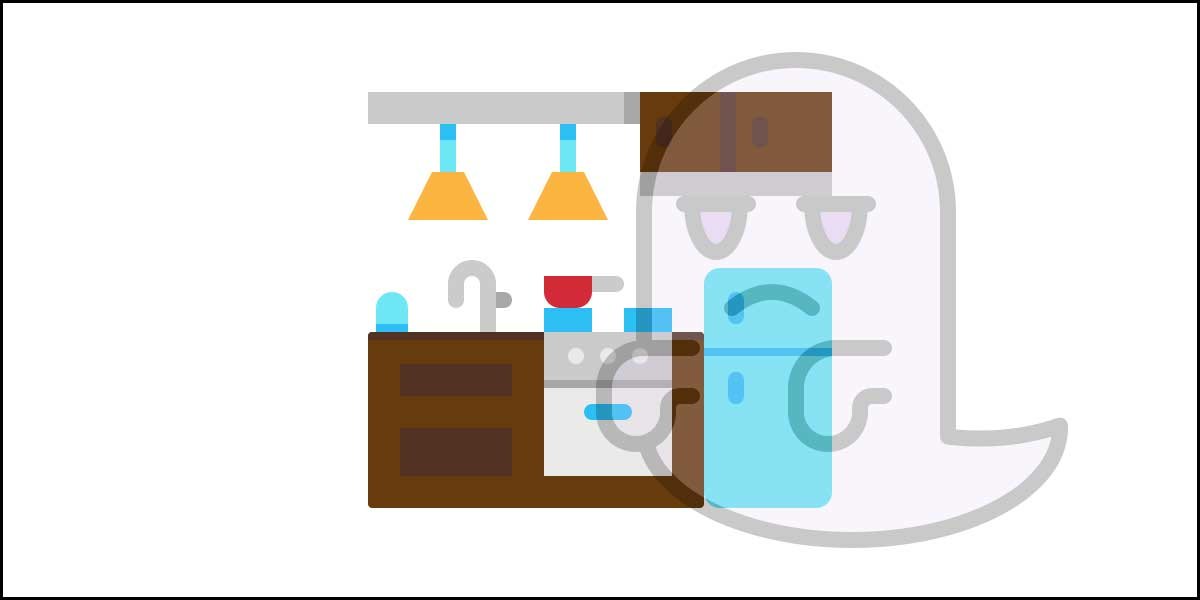 Food delivery is all rage! It is going to become the next big industry where you will want to dip your legs and get yourself dirty with some easy flowing cash.
Did you know? The restaurant delivery industry is, as of now, achieving a growth of 52% per year.
Now that I have all your attention, let's talk about a new breed that has evolved. Did you guess it?
If you don't know what I am saying then here is what I am saying – delivery-only restaurants.
These restaurants are all optimized for the delivery economy.
There are three reasons why people – startups, big businesses, high-profile investment firms – are all going gaga over this new breed. They are:
Startup costs are minimal.
Unlimited growth potential.
Incredible profit margins.
You are excited, aren't you?
Billions of dollars are being pumped in every year only in the real estate that powers these delivery-only restaurants that also go by the name Ghost Restaurants.
Enough of introduction!
Let's get straight into business and clear the cloud of questions that might possibly prevent you from taking the big leap.
Here are the questions I will be answering in this blurb:
What is a Ghost Kitchen?
What are the different types of Ghost Kitchens?
Where can you see Ghost Kitchens?
Who can start a Ghost Kitchen?
How did the COVID-19 pandemic impact Ghost Kitchens?
What are the benefits of Ghost Kitchens?
What are the drawbacks of Ghost Kitchens?
Don't worry, while these questions look blunt, they will be covering a lot more that you expect.
So, let's get started without any delay.
What is a Ghost Kitchen?
Imagine a restaurant where there are no tables and chairs, no menus to offer, no order counter, no self-serve counters for drinks – what scene to you picture?
Yes, that is a Ghost Kitchen. It is nothing more than a delivery-only restaurant where you don't get to sit, eat, and drink.
When you order something, it is made somewhere else. Someone else (a delivery guy) will pick it up, and deliver it to you. You will be enjoying the food somewhere else (can be your house, or a nice outdoor place).
This model of restaurants essentially means that the restaurants need to depend on third-party food delivery apps such as UberEats, Grubhub, etc.
These Ghost Kitchens will get orders through customers, and cater to those orders through these food delivery apps.
This brings us to another point – no expenses for the physical space a restaurant needs for housing customers. Yes, they don't need to pay rent.
What are the different types of Ghost Kitchens?
There are two types of Ghost Kitchens. They are:
The rented commissary form.
The secret back-of-the-house form.
Let's understand each one separately. Pay attention!
The rented commissary form
How many of you have heard of shared workspace? Yes, different companies share the same space! The same happens here. About 10 to 20 different delivery-only restaurants will take up and share one kitchen space. They will be all different food brands with their own mini kitchens.
Most people this of this as ghost kitchen.
Here is the thing – the rented commissary form of ghost kitchen is not a new concept. It has existed for quite some time.
The thing is that more and more people are pitching in, making ghost kitchens way more affordable that what it used to be.
There are three cool facts about this format:
Companies like UberEats, GrubHub, Deliveroo, etc. have launched their very own ghost kitchen locations. They are now actively encouraging potential restaurant partners to open delivery-only restaurants.
Travis Kalanick – the ex-CEO of Uber started CloudKitchens – a new startup. It is a ghost kitchen real-estate empire. CloudKitchen managed to raise 400 million dollars in funding. In fact, there are several other former employees of Uber who joined the same industry and managed to raise 15 million dollars in investment.
Did you hear the name Reef Technology? It is a Miami-based company that is engaged in making ghost kitchens out of unused parking spots. These ghost kitchens have portable kitchen containers. It is said that even this company managed to get hundreds of millions of dollars in funding.
The secret back-of-the-house ghost kitchens
Yes, they exist!
Here is a good example – Fatburger.
This company is located in Los Angeles that is currently converting its existing stores into ghost kitchens.
But who are using these ghost kitchens that Fatburger is offering?
It is none other than Fatburger's sister brand known as Hurricane Grill & Wings. Hurricane Grill & Wings is based in Florida.
Those who visit Fatburger or enjoy food from Fatburger don't even know that there are ghost kitchens for Hurricane Grill & Wings, and yet, they can enjoy Hurricane food.
This is what is known as the secret back-of-the-house ghost kitchen!
Where can you see Ghost Kitchens?
Where can you find ghost kitchens? Well, for the secret back-of-the-house format, ghost kitchens can exist anywhere in the world.
As far as the first format is concerned, they are often seen in suburban office parks, urban metros, and even shopping malls that do not have tenants.
Bigger cities are the ones where majority of these ghost kitchens, but mid-sized cities are also experiencing a massive increase in ghost kitchen ventures. Soon, small towns and rural towns will catch up.
Who can start a Ghost Kitchen?
Ghost kitchen is an amazing business model. The flexibility and the opportunity of growth is attracting more and more potential business-oriented people to engage in this form of business.
If you are interested in taking your share of bite in this ever-growing industry, and you are interested in starting a food business, you can join.
However, if you are from any of the undermentioned groups, you have a better chance.
New chef or new entrepreneur: For newcomers in the business, competing with big brands by spending big on ads or receiving bulk orders, ghost kitchen is always a good way to test the waters. The thing, you need to do and learn while optimizing your costs and staying within your startup budget. Ghost kitchens will allow you to get a foothold in the already competitive market.
Expansion plans: If you are already running a small restaurant business, and you are looking forward to expand it in new areas, but you don't have the financial capability to set up a nice restaurant, using ghost kitchens will allow you to enter previously untested waters, and even serve in locations that are too expensive.
Food truck owners: Food trucks are too small in space. This means that when you have to manage both delivery orders and in-person orders, you will most likely struggle with space management, because getting an extra pair of hands in a small space is not an ideal choice. Ghost kitchens get rid of this problem by not only allowing you to maintain the quality of in-person service, but also by cutting down on transit time, or not forcing you to shut down during events.
Campus dining: There is a surge in the demand for food delivery in campus areas of offices and universities. Caterers in the café industry are finding it increasingly difficult to cater to both the dine-in and deliver customers. The problem is that trying to improve the experience of one form of customers erodes the experience for the other form. That's why, opting for ghost kitchens can help such corporate and university caterers to strike a fine balance and satisfy both variants of customers.
Content creators: There is no scarcity of high-profile content creators in this world. Some great names from the food industry are celebrity chefs, food magazines, etc. Many of them use ghost kitchens that are mostly driven by their personality and fame. Some great names will be Whole30, Rachael Ray, and Bon Appétit.
So, what do you think? Do you belong to any of these categories?
How did COVID-19 pandemic impact Ghost Kitchens?
From whatever you have learned so far (both about COVID-19 and ghost kitchens), I believe you already know the answer to this question. Still, I will elaborate just like one of those horrible teachers who believe their students always need hand-holding.
We all know what COVID gave us! You know it, right? Yes! Social distancing! People were restricted from gathering in public places. Governments imposed complete lockdown. Dine-in restaurants and cafés took the heat as much as other industries like health, travel and tourism, places of public worship, etc.
There is no denying that food delivery replaced dine-in escapades for millions of people across the world, and food delivery apps played a vital role in making this happen during the pandemic.
There are many restaurants that managed to quickly jump from dine-in setup to delivery-only model. This trend continues even today when lockdowns have been lifted globally. As new strains of the virus are showing up, social distancing measures are still implemented in many areas of the world.
A big segment of the global population is still sticking with food delivery instead of going for dine-in restaurants.
What are the benefits of Ghost Kitchens?
Ghost kitchens come with at least five amazing benefits. Many people are creating a sustainable and profitable business out of this model.
Let's investigate the benefits of using ghost kitchens.
Explosion in food delivery demand
Did you know that there is a radical change in the way people are now consuming food? No, they are not consuming with their eyes or ears. They still use their mouths. But most people are not opting for dine-in options.
In fact, research shows that dine-in restaurants have experienced a slowdown in foot traffic for more than four consecutive years. Almost 52% of the adults say that opting for delivery or takeout is become an important part of their lives.
Well, if foot traffic has slowed down, there must be an increase in food delivery. And yes, that's right!
Entrepreneur.com once reported that in 2017, the market for food delivery stood at a staggering 43 billion dollars. By 2022, that market will expand to 76 billion dollars. That's a whopping 77% jump in only 5 years.
So, with growing demand for food delivery is forcing restaurant owners to re-strategize! You can be one of the many businesses that are taking a cut out of the food delivery market that is currently registering a massive growth.
In 2019, National Restaurant Association and Technomic conducted a joint study that revealed that 60% of all restaurant orders in 2019 was all off-premise.
This establishes the fact I stated earlier! Ghost kitchens are not new. The concept was there, but the boom has become visible only recently.
What more?
So high is the demand for food delivery that National Restaurant Association reported in 2020 that every three out of four operators hold the notion that they have better growth opportunities if they opt for off-premise food delivery!
Low startup costs
Opening a dine-in restaurant comes with massive costs. The cost includes everything from hiring people for the business to renting or purchasing the real estate, and making arrangements for accommodating the foot traffic.
Here is a quick breakup of costs involved in opening a new dine-in restaurant:
Median cost for construction – $200,000.
Cost for purchasing bar and kitchen equipment: $95,000.
The median startup cost totals to $375,00 which includes other elements like hiring chefs, purchasing tables & chairs, and a lot more.
A typical (a decent dine-in restaurant) requires a space of at least 3,000 square feet. The kitchen itself consumes over 30% of that space.
If you have that kind of money, that's great! Go head and start a dine-in restaurant.
In case you can afford all that, you can always settle for ghost kitchens where will need 60% less space.
The operators of ghost kitchens will give you the basic equipment installed on-premise. You need to supply the things that are specific to your business.
You don't have to worry about sitting arrangement of people. You don't need to buy tables, chairs, etc. You will never need to worry about amenities like toilets, air conditioning, etc.
The absence of many of these critical requirements mean that you can dramatically cut down on your costs. You don't even need to get a place in a posh area. You can rent a ghost kitchen in a little far away place with less rent.
This will help you to avoid the rent you need to pay for a dine-in restaurant in a premium place.
However, do remember that when you are opting for ghost kitchens, you need to work on visibility. This means that you need to have a web presence where people can find you easily. This will require a significant investment for your online presence if you are planning on getting a good response from people.
Low labor cost
Like it or not, labor cost is usually very high for dine-in restaurants. You don't need people on the reception desk. You don't need waiters and cleaners.
Low labor count means that you can rent a small place. Typically, a 300 to 800 square-feet area should be good enough to house all your staff that are essential for making the orders.
With ghost restaurants, you can start batching your food production, because you will know about the orders quickly through various food delivery apps. This will ensure that all your resources are used efficiently.
High profit margins
Did you know that ghost restaurants can help you to grab 7 to 8 percent margin while typical dine-in restaurants manage to keep a margin of 4 to 5 percent?
That might not sound big, but that's the margin you will be looking at for each order. With all the orders put together, you will be earning quite a lot.
Now, to enjoy such margins, you need to alter your menu for the delivery-only style of business. You need to focus on food items that travel well. Food that doesn't travel well should not be on the menu as that can lead to losses.
You also need to find out which menu items sell best!
This is where your business data comes in handy. You must analyze all the data you can find, and then tweak your menu.
Increased customer base
Dine-in restaurants have a limited customer base, and they mostly cater to a very localized segment of customers. The likelihood of people coming from far off places on a regular basis in such dine-in restaurants is very slim to none.
The story is completely different with ghost kitchens. Delivery partners often allow delivery within a 5-mile radius, opening a greater customer base for such delivery-only restaurants. That's the reason why the delivery-only restaurants experience a better growth.
What are the drawbacks of Ghost Kitchens?
It is true that there are great advantages of ghost kitchens, but it doesn't necessarily mean that there are no drawbacks. In fact, there are a couple of such drawbacks that you should take into consideration.
Let's find out!
'It fits everywhere' is a wrong notion
Initially, I did say that ghost kitchens can be opened anywhere in the world. You may feel that moving to a very low-rent area will be ideal for cutting down on costs even further.
Think again!
Low rent means that location you are selecting is quite remote. The area may not have your target market.
If you move further away from your target market, there is a possibility that you will lose customers as delivery time increases.
If you start losing your customers, your growth will be crippled.
What else?
The food niche you work on may not be a popular choice in the area where you are opening your ghost kitchen. This means that the possibility of capturing the local market may be slim.
Guess what?
People don't normally like changes. This is true especially when it comes to food. Trying out new food is often a challenging proposition for many. People tend to stick with things that they know, and have consumed for years. They will not make a sudden switch.
If you are to get over this hindrance, you must market yourself through different channels, including online and offline advertising. This can increase your cost significantly.
The challenge from platforms
You will most likely be renting ghost kitchen from a provider. This means that infrastructure provider will or might, at one point, start exploiting the data they gather over the years.
Take Amazon for an example. They have Amazon Basics – a carefully curated set of products that sell great through the platform where other sellers have been selling historically.
Since Amazon has an enormous amount of data in hand, it decided to exploit the option and launched their own line of products (manufactured by third-party, but branded as Amazon Basics)
As a result of this vertical exploitation, the original sellers are suffering, because Amazon Basics has managed to grab a certain segment of the market.
Another good example will be UberEats. They launched their 10-week ghost kitchen, partnered with Rachel Ray – a celebrity chef, and created their own vertical. How did they do that? By exploiting the years of restaurant data.
This data allowed UberEats to create a highly optimized experience for customers, because they now know what customers prefer and what they want. This allowed UberEats to become a direct competitor of those using their platform.
Even Grubhub did the same thing and they partnered with Whole30, and Bon Appétit.
It is never a matter of whether it will happen. It is a question of when. You may very well become a victim of this malpractice, and experience extreme competition from the platform providers.
Also, do not forget that depending on the data, platform providers can try to exploit you in different ways like increasing the rent, increase other fees, and even come up with various business practices that you are not going to love.
What is that one thing that Ghost Kitchens need to optimize?
Guess what?
The only thing that can truly control when you opt for ghost kitchens is the food and the margin you earn.
So, that's the only thing you should be focused on. That's the only thing you should be optimizing.
You need to experiment with food recipes and figure out how those recipes change your profit margin.
You must come up with production guides that minimize wastage and labor use.
All these can happen only when you have data in hand, and only when you know how to analyze the data. You need to find out what your competitors are doing, and what are their best-selling products.
This requires a lot of research. You may even want to use some automated software that can do all these, and inform you in real time how your profit margins are going to fluctuate, because of the recipes you introduce.
Galley is one such food production software that you can use. It is quite unique, but don't worry, there are other alternatives too! Statii is a good alternative that you can explore.
Conclusion
Ghost kitchens are highly profitable when done right. Hundreds of businesses in the food industry are using it, or they are planning on using it. These delivery-only restaurants have immense growth potential, and they can help you to increase your customer base.
The industry is growing by leaps and bounds. If you are planning to get into restaurant business, ghost kitchen is an industry you must definitely explore!