How to Cancel Your Audible Subscription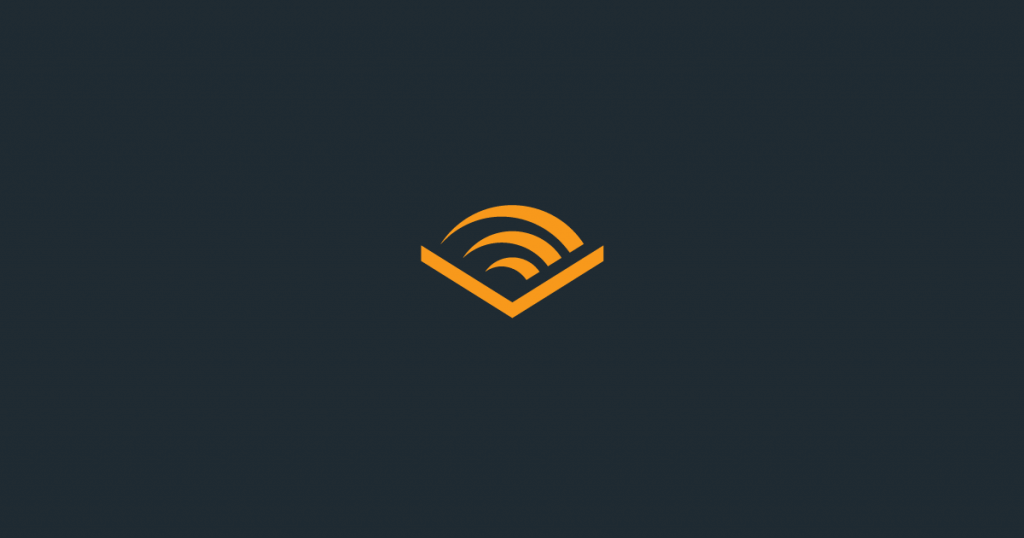 You might enjoy reading books, but don't have the time or patience to read them. Audible, an Amazon company, sells and produces spoken-audio content. Although Audible has a variety of content including TV and radio programs, its most well-known product is digital audiobooks. Audible was launched over 25 years ago. With the click of a button, you can grab your favorite audiobooks for Android, iOS, MacOS and Windows.
What is Audible?
Audible, an audiobook service offered by Amazon, offers the largest selection of titles in the world. It includes classics as well as new releases and original podcasts. Audible memberships allow listeners to download and stream the titles they choose.
A narrator may read the book aloud, or they might be read aloud by the authors, famous stars, or an audio cast. There are many podcasts with famous hosts. Michael Caine's podcast Heist focuses on famous robberies. Alan Partridge's podcast is about the East Anglian celebrity.
Audible is the largest audiobook subscription service. They produce original content that isn't available elsewhere. They have six short monthly Audible Originals that are book-length. Members get two of them for free each month. You can access unlimited titles and daily deals through their exclusive packages. It is a simple service that's sleek and easy to use.
How does Audible work?
You will receive an audiobook each month by signing up for Audible's standard membership. There are many membership options available. The one you choose will affect how many Audible credits you receive each month. These can be used to purchase audiobooks from the service.
Listen to all Audible Original Podcasts and get unlimited streaming. There are also a variety of special offers and deals throughout each month, such as the Daily Deals which offer a new title every day for up to 80% off.
Audible Membership
Audible is a subscription service with four basic membership plans: Gold Monthly (1 credit per month), Platinum Monthly (2 credits per month), Gold Annual Special, (12 credits per year), and Platinum Annual (24 credits per year). The monthly plans charge a monthly rate, whereas the yearly plans are an upfront fee.
Each credit is worth one title. Once the credits for the month or year are used, you can still get titles at a 30% discount for members.
Audible titles can be listened to through their app, which is compatible with iOS, Android, and Windows devices.
Audible Subscription
It all depends on the plan you choose:
Monthly Gold: 1 credit per Month at $14.95
Monthly Platinum: 2 credits per Month at $11.48 per Credit or $22.95 Per Month
Gold Annual Special: 12 Credits per Year at $9.96 per Credit in Year One and $12.46 Per Credit After that, or $119.50 the first year and $149.50 each year thereafter
Platinum Annual: 24 credits per annum at $9.57 per credit, or $229.50 annually
All members receive an additional 30% discount on titles without credits, two free Audible Originals each month, and the ability to exchange audiobooks that you don't like within a year.
What are Audible credits?
Audible credits are the internal currency of the service. One credit can purchase one audiobook. Different memberships offer different credits. The audible plus $7.95 per-month subscription gives you one token, while the audible premium plus $14.95 subscription gives you two.
Audible has a rollover system that allows you to use your monthly credit in any month. After a year, credits will expire.
Audible App
It is easy to use. Although you can browse and manage audiobooks from the app, no purchase can be made. Those must be done through its website. These are iOS images. Android and Windows may allow for in-app purchases. Here are some key features:
The app will be opened to the home screen. You can browse the app or access your library. You can also get recommendations based upon your purchase history.
You can find your library here. It contains a list of all the titles you have purchased, as well as what you have downloaded to your current device. Click on the title to start downloading. The downloaded items are brighter than other items.
You can browse and find suggested titles using your past purchases by clicking the "Discover" button.
How to Listen to Audible
Android user? You'll need the most recent Audible app for a great listening experience and more.
iOS user? Make sure you have the most recent Audible app for a great listening experience and more.
Using a Windows 10 computer? You'll need the most recent AudibleSync app for Windows 10 and you're on your way to a world of listening and more.
Everything you need to know about enjoying Audible on Kindle and Fire TV.
Listening to Audible on Alexa is a hands-free, hands down great experience, get started now.
Enjoy listening on Mac OS with the most recent Audible app, here's everything you need to know.
Audible Free Trial
You've found the right place if you are interested in the Audible trial free of charge. We are here to answer your questions about the Audible free trial, who is eligible, and offer tips on how you can score free content.
The details of Audible can be a little too opaque. Many features are hidden behind promotional materials and small print. Fortunately, the Audible trial is free and available all year. This means that even if you aren't ready to commit to a large amount of money, you can still check out everything at your own pace.
Audible offers a free three-month trial, which they sometimes extend every so often to promote their service. Audible currently does not offer an extension. However, due to recent changes to their subscription service, the free trial is now much more attractive. You will have unlimited access to thousands of titles from the new Audible Originals library.
It's a great moment to check out the new Audible service, as there are so many people buying cheap Amazon Kindles during the end-of-year sales. We also included great tips and caveats about how to save money on Audible, as well as information regarding signing up for the Audible trial.
How to sign up for Audible free trial
Audible Plus free trial – Get a 30-day free trial of Audible
You'll receive a one-month unlimited access to the new Audible Originals collection with the standard Audible Plus trial. This new baseline Audible subscription tier gives you far more choices than ever before, despite not receiving the usual book tokens or discounts.
Audible Premium Plus free trial –  Get a 30-day free trial of Audible
You will get access to the new Audible Originals catalog and one book token. Also, the site-wide 30% discount on the Audible store is available with the Audible Premium Plus trial. This free trial is the best, as you can keep your book. You must cancel your subscription within the 30 days. It will continue to roll on after that.
Is Audible free?
Audible is not available for free even for Amazon Prime members. It is a monthly subscription service that costs $7.95 per year at the entry-level subscription levels. Some content may be available for free depending on the tier of your subscription. For example, if you subscribe to Premium Plus, you will receive one book token each month and the usual free one-month access to the core Audible Originals.
You can get one book for free by using the monthly book token and the free trial. However, this is only possible once as the free trial is limited to one account. Remember that Audible will roll your 30-day free trial to a paid subscription once it expires. So cancel it as soon as possible.
Audible free trial: what's included?
Get a standard 30-day trial for
Audible Plus trial
Unlimited access to the new Audible originals catalog (more than 11,000 titles).
Access to the Audible app for Windows, iOS, Android and Amazon devices is free
Audible Premium Plus trial
Start the trial with one free audiobook token
Unlimited access to the new Audible originals catalog (over 11,000 titles).
Access to the Audible app for Windows, iOS, Android and Amazon devices is free
Access to your titles offline
You can currently take a free trial for both subscription tiers of Audible. However, as you can see the more generous tiered Audible Premium Plus trial is the one that offers the most value. The Audible Premium Plus trial gives you access to one audiobook. It's not a lot but it will give you a taste of what Audible is all about. You can also keep the freebie after your trial ends.
All free-trial tiers have unlimited access for 30 days to the Originals selection. This collection currently contains over 11,000 titles in a variety of genres, including fiction, nonfiction, and podcasts. The new Audible subscription plans are more affordable than the old free book token system.
If you choose to keep your subscription even after the free trial, you will still receive free audiobooks as part your subscription if your tier is Premium Plus. This tier is similar to the Audible subscription plans last year. You get one audiobook per month or up to 12 with a single upfront payment.
What happens when my Audible trial is over?
After your trial period ends, Audible will convert your membership to a paid tier. If you want to cancel your subscription before that time, you should do it before the trial ends. You can still access all of your audiobooks if you choose to do so.
You can cancel your subscription at any time after signing up for the trial. The free trial will continue for 30 days. You don't have to worry about forgetting how to cancel.
You can choose to upgrade to a paid subscription if you want to. The membership plans start at $7.95 each month. There are sometimes special offers that combine several months of the same subscription. However, at the moment there is nothing.
Audible Gift Card
Are you wondering how to gift Audible credits? Audible Is an incredible audiobook subscription service. If you know someone who enjoys audiobooks, then gifting them Audible credits would be a wonderful gift.
We will be discussing two ways to gift Audible credit: 1) purchasing Audible credits as a gift and 2) using your own unused Audible credit to give audiobooks to another person. If you are interested in learning how to gift Audible credits, keep reading!
How to Buy Audible Gift Credits
It is very easy to purchase Audible credits for a gift. Before we get started, here are some facts about gifting credit.
If the person to whom you are giving credits does not have an Audible membership, credits will be given to them along with an Audible subscription. The credits can be used for as long as they want (e.g. 3, 6, or 12 month). They will receive 1 credit per month and 1 credit equals 1 book.
If they already have an active Audible subscription , they won't receive credits month-by-month. They also won't receive an extension to their existing subscription. Instead, they will be all credits at the time they gift the gift (e.g., if they give 6 months to you, they will get 6 credits when they redeem their gift).
Gift memberships/credits can be confusing. However, Audible credits make a great gift. The actual gifting process is simple. Follow the steps below to easily gift Audible credits.
1. Go to the Audible Gift Subscription Page
To purchase Audible credits for a gift, first visit the Audible gift subscription webpage. It can be found in the gift center page
2. Choose the Audible Subscription Length/Number of Credits
Next, choose the subscription length and number of credits that you wish to give. Your options are 1, 3, 6, or 12 months (which is equal to 1, 3, 6, or 12 books respectively…because 1 month = 1 credit = 1 book). After you have chosen the number of credits/books that you wish to give, click on the orange "Continue".
3. Enter Recipient's Details on the Customize Your Gift Membership Page
You'll be taken directly to the Customize Your Gift membership page after clicking "Continue". You have two options: you can choose to email your gift to the recipient, or print the information and deliver it yourself.
Fill in the details, including the recipient's email address, delivery date (anytime between one and twelve months from the purchase date), and personalize your gift message, if desired.
You can also customize the gift's look by choosing from a variety of design options on this page. It's kind of like picking the gift card design that you like. Once you have completed your details, click on the orange "Continue shopping" button.
4. Confirm Your Purchase
On this last step of buying your Audible credits gift, you can review the membership you're adding to the cart, the price you're paying, and see a list of what your gift recipient will enjoy during each month of their gift membership. If it all looks good, click the "Confirm your purchase" button and you are done! Your recipient will receive an email (on the delivery date you chose) or you can print and give the information to them in person to let them know you've purchased Audible credits for them to use!
Gifting Your Unused Audible Credits
This second method, where you gift credits from your own extra/unused credits, is slightly more complicated than the one above but still possible. It is possible to gift extra credit to someone if you don't intend to use it.
You cannot transfer an unused credit straight to another Audible account to allow them to purchase any book they wish. Instead, your Audible credit to to purchase an Audible title/ books .
How to cancel Audible Membership
At the end of your plan, your Audible membership will automatically renew. If you decide to give it a try before you commit, this includes your trial period.
Logging into the Audible website will allow you to cancel your membership. To do this, go to the "Account Details" page. You will see "cancel my member" under "Account Settings". To cancel your Audible subscription, select this option and follow the screen instructions.
You can still access the audiobook you purchased on Amazon even after your subscription ends. This applies to all items purchased during your free trial.
However, any credits that you haven't used will be lost. Make sure to use them before you cancel your membership.
Cancel Audible ( 6 Steps)
Once you have determined your reason, you can cancel your Audible subscription. First, we'll go through the steps and then move on to some more details.
Log in to the Audible desktop website. A subscription cannot be cancelled from the Audible tablet or phone app.
Click the dropdown arrow beside your name to select Account Detail.
Scroll to the bottom of "View Membership Details" to click Cancel membership.
Audible will ask you to give feedback on why the cancellation was made. Click the Cancel Membership button.
Amazon may offer an alternative depending on where you live and the reasons for your cancellation. Amazon might offer a pre-paid membership instead of a recurring one. In an attempt to convince you to continue, it might offer you a "special plan". If you do not want to continue with the service, cancel the contract.
Sign again into Amazon Audible to confirm your cancellation. An automated email will be sent out to you after you cancel. This is proof that you have canceled.
Don't Miss How To Become a Twitch Affiliate