A lot of work goes into attracting a customer and guiding them to making a purchase. Many important steps will motivate the guest to become a paying customer, and there are several tools on the internet that claim to help you to bridge the gap. Only a novice would think online marketing is a breeze. Thankfully, tools like the shopping cart are designed to make it easier for you to close that sale. In this PayKickstart Review, we will look at the features, benefits, and cons of this shopping cart.
What is PayKickstart?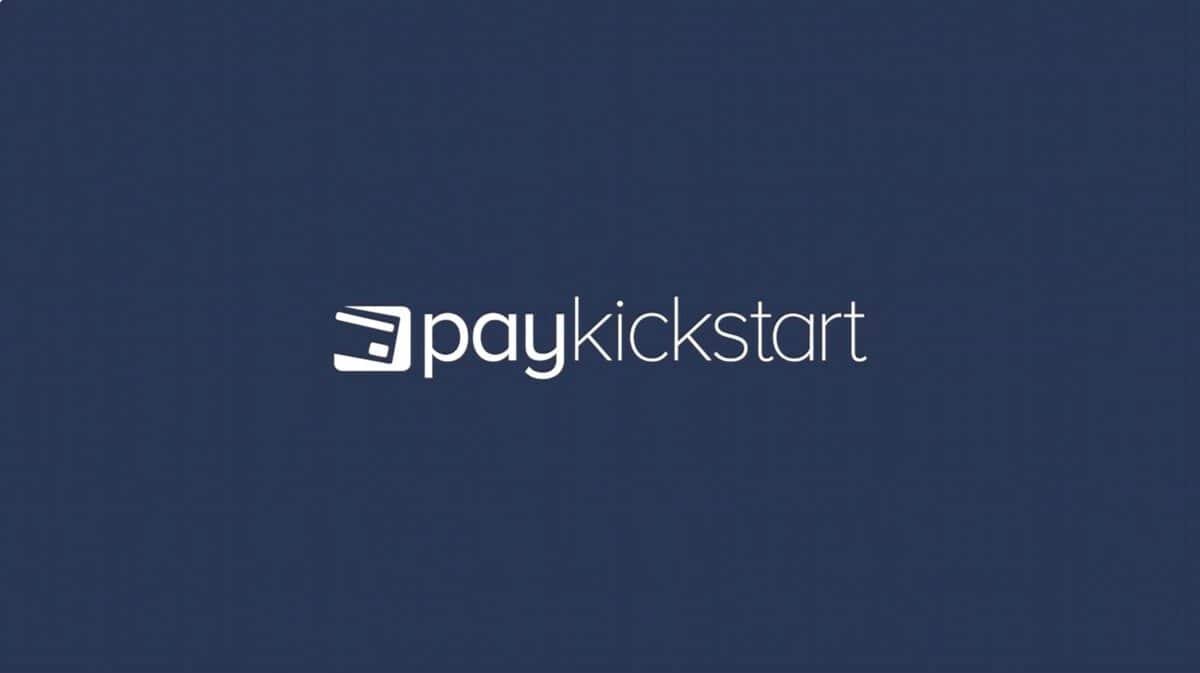 In simple terms, PayKickstart is a completely automated and highly customizable cart manager that will help you with your online business. It comes with several features, including conversion-centric features that will help to boost your revenue and sales.
In this review, we will have an in-depth review of all the good things that the PayKickstart offers you. But for starters, just keep in mind that this management system is highly versatile and is completely integrated with over two score service applications.
Therefore, you receive a lot of flexibility concerning payment options. You will get several options on the payment gateways that you want, email services, membership signups, and much more.
This management system also comes with analytics and developer tools. With PayKickstart, you certainly do not need any third-party tax operators since the management system already has services like VAT and sales tax collection integrated into the system. This isn't limited to just your local area but spans tax collection from EU countries to South Africa, Canada, and many more countries around the globe.
There are also several advantages to using PayKickstart over other types if cart solutions. For one, it is one of the cheapest to run because it has a zero-collection policy on transaction rates. And this exception is extended to all, whether you are the customer or the vendor.
Introduction to PayKickstart's Creation
Before PayKickstart, there wasn't a management system that offered similar services. Heavily marketed, PayKickstart has become one of the most popular shopping cart management systems available today.
Some of what it allows the users to do include making order bumps, downsells, coupon code creation, and many other things that affiliates and digital products need for optimal revenue generation.
Mark Thompson created PayKickstart intending to make it easy and organic for a guest to become a frequent customer. As a result, customers find it super comfortable to use. The management system offers plenty of payment options, ranging from one-off payments to subscriptions, plans, and trials. And if you are an affiliate, the affiliate management center is hands down one of the best in the industry, thus, product owners and builders of digital products will find it to be an excellent option. for you, whether as a customer or vendor.
Features of PayKickstart
Now that we have seen who made this system and why it was created, let's now consider why it should be your service of choice. We will have a peek at some of the best features and advantages of the program.
Easy Setup
One of the reasons why many have failed to adopt shopping cart software is because it comes with a steep learning curve. Is that the case with the PayKickstart? Well, no.
Right from the start, the platform offers you a tutorial video. This video is designed to welcome any new users onboard and help them to get the hand of the program.
Although the software is complicated and more complex than several other options, the instructions have been set out in a pretty simple format that even the most unaware user will have a good time understanding.
If you are not a novice or new to shopping cart software, then you'll have a good time with the software.
Nevertheless, we will be honest and say that it is ordinarily harder to learn than rival products.
Pricing Model
Another feature of the PayKickstart is that it offers you the chance to set up different types of pricing systems. With this product, you can set up a subscription-based pricing model or a one-time payment option.
This feature is easy to get because it is already integrated into the process of setting up the shopping cart.
The models we listen above are some of the most common systems, however, there are other models that you can choose from. For example, the PayKickstart allows you to create trial options and instalment payments.
While all these are cool, the main reason why many people love the pricing models offered by this system is that you don't have to pay any transaction fee. With that in mind, you are going to keep all of your profits!
Design
This program has impressive first impressions from us. At least if you are used to such sites. As a newbie, though, you might find it a tad hard to focus or know where to click on.
Affiliate Marketing
One of the best thing about PayKickstart is that it is set up for any digital product owner and affiliates too.
The affiliate system is one of the easiest to set up that we have reviewed. If you check the setup wizard, you will discover that there are a suite for analytics tools, marketing tools, and affiliate management tools as well. Therefore, if you are an affiliate marketer, you will find it super easy to set up a campaign and promote your digital products.
Scalable Solution
We will talk more about this feature later, but suffice to say that the ability to scale is one of the best things about PayKickstart.
With this management system, you can set up a hierarchy account easily. Therefore, if this is your first product, or you are starting from scratch, PayKickstart gives you a good opportunity to test out your strategies before becoming too invested in the venture.
Payment Gateways
This system offers the advantage of five separate payment gateways. And all of them are completely integrated into the system. They include the following:
Authorize.net
Braintree
Stripe
PayPal
EasyPayDirect
During our test, we used all of these payment options, and the results were all pleasant.
Regardless of the payment gateway that you decide to use, you can rest assured of several things. First, you should know that set up is a breeze. All of the integrations are customizable and have a system that will guide you through every single step. Therefore, in a short period, you will have the payment gateway installed and good to go.
It should be noted, though, that if you are thinking of receiving cryptocurrency payments, you have to look for another platform to use. PayKickstart does not support crypto payments. If you aren't using crypto, then, everything is good to go.
Another notable feature in this aspect of the PayKickstart is that it allows you to quickly switch payment gateways based on the campaign you are running. With other systems, switching the payment system is somewhat tricky because it runs the risk of affecting your campaign. However, you do not have that problem with the PayKickstart.
Templates
If you closely consider many of the shopping cart management systems on the market, one of the downsides most have is the poor customization option available in terms of templates.
Thankfully, PayKickstart works well in this regard.
It offers plenty of functionality and makes it so easy for the guest to navigate and make payments. Apart from the functionality, these templates are designed to fit into your business model and feel organic. It, therefore, doesn't look jarring and offers a seamless transition for your customers.
With the templates, you avoid the trap of a generic-looking website which might even put customers off.
The PayKickstart system gives you more than thirty templates for you to use. And all these come with different designs to choose from. Therefore, you can determine exactly how you want the shopping cart to look.
In creating this review, we fiddled with some of them and observed that they are pretty easy and consistent to manage.
We must admit, though, that while these are varied, they are by no means the most creative options that we have come across.
Other than that minor drawback, there is almost no beating the templates here. To our knowledge, there are no checkout management systems that give you the weird designs that you might want.
Email Management
You will likely require a system that can help you to handle your email issues. Well, with the PayKickstart, you get plenty of third-party integrations. These are very useful and are one of the best reasons to choose the program.
Some of the integrations include:
ConvertKit
Drip
Aweber
MailChimp
Sendlane
And much more!
We tested some of these integrations, and are pleased to report that the program doesn't miss a step. It helps you to add users to lists. Such functions help with capturing the different types of customers that you might have.
Webinar Integration
The PayKickstart offers six different third-party integrations for webinars. These include:
Zoom
Webinar Jam
Webinar Ignition
Demio
GoToWebinar
EverWebinar
If you need webinars in your business, then you will certainly find this to be a very useful aspect.
Support
If for some reason, you find it hard to use the PayKickstart system or you run into problems, then you will be glad for the plenty of support offered by PayKickstart.
There is plenty of thought that goes into the help system of PayKickstart and you can get plenty of useful tips and training to help you get the best from the shopping cart system.
Cost of PayKickstart
Because of all these advantages, it is only normal to be interested in it – it is so useful! So, how much does it cost?
In the first plan, which costs $29, you can sell up to five products and you will have complete access to the template library. You also have all the integrations available on the platform.
The next plan available is the professional plan. This is almost four times more expensive and will cost $99 monthly.
This more expensive plan gives you limitless product to sell, an affiliate center, and an opportunity to set up several account users.
The last and most extensive plan costs $149 every month. As this is the most expensive plan, it offers you all of the benefits of the two plans above and more. You get analytics, audience builder, monitoring, and more.
Who should use PayKickstart?
If you are a beginner to online selling, you will enjoy the ease of use PayKickstart offers. If you are not a fan of subscription services, or you want something very cheap, then this isn't for you.
Pros:
It is highly versatile
You do not have to pay any transaction costs
Impressive third-party integration
A powerful tool for online selling
Cons:
Non-crypto transactions
Expensive
FAQs about PayKickStart
Does PayKickStart have an affiliate program?
The PayKickStart offers you a nice affiliate program. By using the platform, you can make up to 40% from the sales that you make. The creators of the program, Mark and Mark are popular in the marketing world, therefore, it is no surprise that the will provide nice commissions.
Is it e-commerce friendly?
PayKickStart offers some features that are cool for e-commerce. If you have a product to sell, the platform is just the right tool. However, you cannot link it with services like some online marketplaces. An example of incompatible services is Shopify.
Alternatives
One alternative is Clickfunnels. The difference here is that the funnel builder is better than what Clickfunnels offers. It also offers you a cheaper and better affiliate system.
Samcart is another alternative. PayKickStart gives you more integrations.
Conclusion
Selling products online is not an easy task. You need all the help you can get to make revenue and a shopping cart management system will guide you. If you are interested in a shopping cart management system that gives you loads of features and is easy to use, then PayKickstart is just right for you.