Quiz Funnel Masterclass 3.0 Review 2021 – Does It Work?
Are you looking to buy Ryan Levesque's new Quiz Funnel Masterclass? Well, make sure you read this entire review.
Quiz is a great way for you and your business to learn more about your customers and clients and get the answers from them. Through quizzes, you will be able to know what they need and what they struggle with in their business and everyday life.
In this Quiz Funnel Masterclass review, we will try to answer some of the most common questions about Quiz Funnel Masterclass and even the ones you weren't asking.
What is Quiz Funnel Masterclass?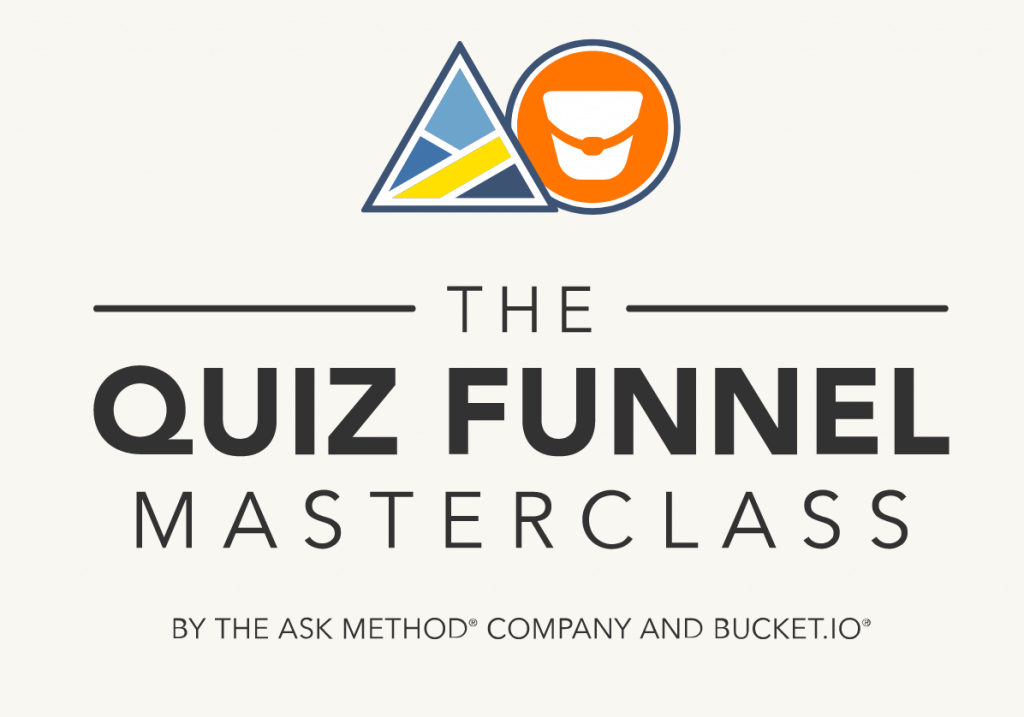 Quiz Funnel Masterclass is a brand new program in form of online masterclass training along with automation software and other resources.
The training teaches how to use quizzes and Quiz Funnels in everyday business to engage with your new and existing customers and clients.
What's in the Quiz Funnel Master Class offer?
It consists of six modules as we mentioned earlier. The first module is the quiz hook. The second module is your quiz questions. The third module is the post quiz offer and the fourth module is your quiz pages. The fifth module of the Quiz Funnel Masterclass is the traffic strategy. Finally, the sixth module is optimization.
Beyond the Masterclass, the package also includes live question and answer calls, live Quiz Funnels reviews, step-by-step checklists, and template examples. You will also have ultimate Quiz Funnel support, a private Facebook group, and lifetime access to the training.
There are also some extra valuable bonuses. Anyone who registers for Quiz Funnel Masterclass will receive as a bonus, Bucket 2.0 Enterprise Software that is valued at 4,500 dollars.
So, what is Bucket 2.0 Enterprise Software? Well, Ryan's team has been developing this incredible software which is the sort of backbone of Quiz Funnel Masterclass. This is a brand new software and it's not available to the public at all. The only way to get access to this software tool is through this Quiz Funnel Master Class.
Who is Quiz Funnel Masterclass for?
Quiz Funnels could be for anyone who is a business owner and entrepreneur and wants to generate business leads and customers online.
It is also for anyone who wants to build an email list and grow their audience. Quiz Funnel Masterclass is also for anyone who is starting a new business from scratch; anyone who has an existing business and wants to expand.
It's also for those with multiple offers. Affiliate marketers and digital marketers will hugely benefit from this amazing training and tool.
In addition, we need to mention that Quiz Funnels is extremely beginner-friendly. So even if you never did any kind of marketing online and are starting out from scratch, Quiz Funnels is a good option for you.
It's basically for everyone with an audience. It's great for you if you have a business or you are looking to start a business and you want to do it profitably.
It's recommended for entrepreneurs, speakers, podcasters, authors, bloggers, consultants, leaders, influencers, and more.
The Quiz Funnel makes anyone looking to grow their audience get more leads and ultimately sell the right products to them.
Who it's not for
This is not for you if:
You're not willing to invest the time: We're talking about six weeks of training. There's a lot of information to get through. If you don't have the time or you're not willing to invest the time, no hard feelings – you know it's not for you.
You're not willing to make the monetary investment: This course does not come cheap. The price tag is almost $2,000.
You feel it's a get-rich-quick scheme: It's not. The tool is not going to magically cause money to fall out of the sky and appear in your bank.
You don't want to give your customers what they want: The funnel is about knowing what they want and offering them that. If you aren't ready for that, it's not for you.
You know a lot about Quiz Funnel and you're already implementing it: It's not for you if you're perfectly content with the number of customers you have; if you're already as good as Ryan at Quiz Funnels.
About Ryan Levesque?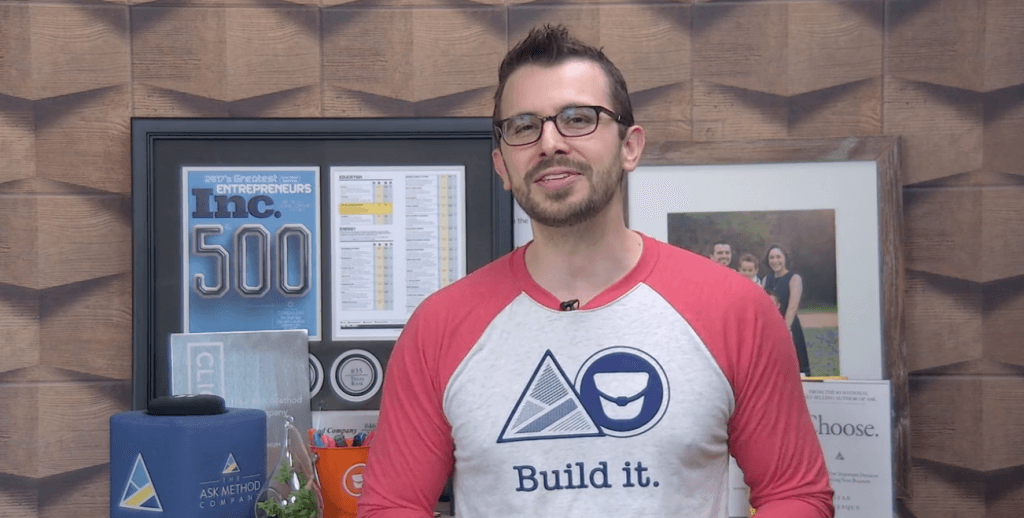 Ryan is not a newbie to digital marketing. He's written some best-seller books for marketers. Ryan has appeared on many news outlets like the Inc Magazine. His company is always in the Inc 5000 for fast growing companies in the US. They're rock stars! Ryan, alongside his team, have assisted entrepreneurs such as Michael Hyatt, Amy Porterfield, and others to completely revolutionize their enterprise.
Ryan Levesque with his team developed the Quiz Funnel program called Bucket.io. They have had more than 30 million people go through Bucket.io in the last one year. They know everything when it comes to talking about funnels.
What he teaches in his Quiz Funnel Master Class is almost unbelievable. He teaches how to drastically have reduced lead costs. The solution offers a volume of leads that is 5 to 10x compared to some other methods.
Ryan's Quiz Funnel is one of the highest converting leads found outside of affiliate traffic. It lets you have massive amounts of data from your audience. Ultimately, it allows you to serve people better. The more you know about them, the better you can serve them. This allows you to address their current situation, allows you to help them in ways that you just can't when you don't know that much about them. So the benefits of the Quiz Funnel Master Class are apparent.
What is Ryan's Ask Method?
One of the pillars of Quiz Funnel Masterclass is the ask method. For those who are looking for a sneak peek at what the course teaches, Ryan has in series of interviews explained this concept.
According to him, the ask method is a marketing methodology to figure out what people want to buy in any market. And there are three kinds of major phases to it. It starts with choosing your market, asking people what they want, and building it.
Now it sounds simple on the surface but the reality is there's a lot of nuances. You can't walk through the front door and just ask people what they want.
Ryan, a lot of time brings up the Henry Ford analogy. According to him, if Henry Ford had asked people what they wanted, they would have told him faster horses. Also, according to him, Steve Jobs was famous for saying people don't know what they want until you show it to them.
Ryan thinks that you need to ask to figure out what people want to buy; not what they think they want; not what they say they want.
There are different layers to the ask method. You can start simple and you can go deep. For example, before you do anything in your business whether it's entering a new market, launch a new product, or kicking off a new marketing campaign, you want to begin by asking and the way you ask is by starting with what Ryan calls a deep dive survey.
According to him, the deep dive survey is a survey where you're asking a series of very specific questions designed to understand your market at a deep emotional level to understand what's called the hyper-responsive segment of your market. It helps you know who in your market is most likely to buy if you create a product or a marketing campaign or enter into a new business around that topic.
It's also designed to uncover the language patterns that people use. So, it helps you know what language you should echo in your Facebook posts, emails, headlines, on your sales pages, and more. It lets you know where that language comes from.
Ryan believes niching down is no longer enough but that you need to diagnose and prescribe to give people exactly what they want and need. When someone lands on a website you can't just sell to them, you need to begin by asking once again a series of questions to understand that person just a little bit more. So, this is what the Ask method teaches.
Therefore, you can put them into one of several buckets and take them to perhaps a customized video, a customized email sequence, a specific blog post, or a podcast interview that you may have done.
This can work at any stage of your business. It's a great strategy you can use with virtual summits for example.
Benefits
Another very common question online is: why quest funnels? Why are Quiz Funnels good for your business? What makes Quiz Funnels better than any other tools in this industry? Well, there are different reasons why Quiz Funnels is better.
First of all, you get super-cheap leads. You get an increased volume of leads and customers. You get highly valuable data, incredibly high conversions from your offers, and of course, better serve. You'll also better understand your customers and better serve them.
There are many more highly positive benefits. When you implement Quiz Funnels in your business, it's a never-ending conversation. It keeps your customers engaged. You'll be able to ask them relevant questions in the right way if you can come up with very good questions. You can get on and on and create many different Quiz Funnels. You can run your customers and clients through many different quizzes to understand what they want and what they are all about.
The main product behind Quiz Funnels is Quiz Funnels Master Class and Quiz Funnel software. The Quiz Funnel Master Class is a six-week training program based on Ryan Levesque's live training boot camp that attendees paid up to 5,000 dollars each to be part of.
This is an actual program, not an exaggerated amount that people paid. People who attend live on the trainings always get a brand new up-to-date training about what works the best.
The entire Master Class includes the live training Quiz Funnel examples and reviews, private Facebook group, and much much more.
Disadvantages of Quiz Funnel Masterclass
What might not be particularly great about this course is, it's a new course. They have worked with dozens of people and have implemented this across tons of niches and industries. But it is new and is yet to be tested by time. There might be a few kinks that they still have to work through.
Secondly, there is a lot of information to go through. This is not necessarily a negative. But you have to be prepared to put in a little bit of work. What's great however is if you put in the work, you will get the results. The information retrieved from this is going to help you.
The risks involved
As you're investing up to $2000 in this course, it's right if you're asking to know the risks involved. Well, there's not much risk involved.
If you take a look at Ryan's record of working with his own company, working with entrepreneurs and people such as Amy Porterfield with Michael Hyatt; look at the success story, there is almost no question about Ryan's ability to make quizzes that will get you results provided efforts are inputted.
The information can improve your business. What you only need to ask is if you are teachable. Remember that you are going to put in a lot of work.
But even so, Ryan offers doubtful people a 14 days 100 percent have your money back warranty.
Conclusion
The Quiz Funnel Masterclass sounds good and makes sense theoretically. However, it's been implemented by top entrepreneurs and followed by a lot of businesses. The plan is tested, reliable, and has been testified to work but you have to take caution. As we mentioned, it's not a get-rich-quick scheme. It's a plan that requires a lot of effort and information to look into. Finally, it costs about $1,999 for a one-time purchase. You can however get the plan in a three-month instalment payment of $799.