Systeme.io Review – The Clickfunnels Destroyer?
Systeme.io Review
Identifying the perfect tools for your online business doesn't have to be as difficult as many 'gurus' make it out to be. True, several products claim to help you but barely meet your needs, but that doesn't mean that there aren't great options out there. One way to find out the products that will suit your online business is by reading articles such as these. For example, if you are thinking of implementing Systeme.io into your business but aren't sure about how good it is, this review will help you. In this systeme.io review, we will consider the features, pros, and cons of this tool.
What is Systeme.io?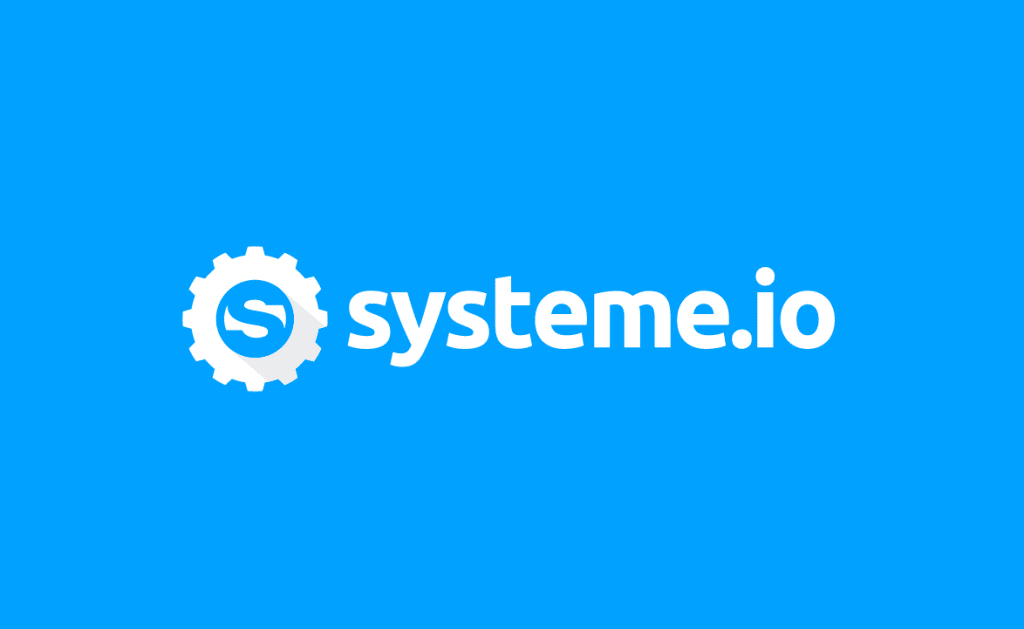 The Systeme.io is considered by some as the Clickfunnels destroyer, or at least, a strong competitor. It was created by a Frenchman, Aurelian Amacker. Therefore, just like Clickfunnels, it is a marketing tool with several benefits.
It has created plenty of buzz in the digital marketing space, and we decided to take a peek behind the curtain and see whether it lives up to the hype. Just like many products, Systeme.io has a story. The founder managed his contacts through CRM Ontraport. However, as with many frustrated reviewers, he suffered buggy performance while paying through the nose. Unlike others, though, he decided to not just quit the service, but find a solution, or we should say, create a solution.
It took plenty of time, A/B testing, features applications, and all the problems associated with creating a startup. And after two years, Systeme.io was up and running. It offers users plenty of useful features while not costing a fortune.
Systeme.io is a tool that gives online businesses opportunities to expand their reach. By utilizing this tool, business owners hope to record increased sales and better marketing. As an online platform, owners can promote and sell goods and services with as little fuss as possible. Some of the features its offers include a course creator and a website editor.
Features of Systeme.io
There are several interesting features you'll find in this product. Let's see some of the best ones.
Funnels
This is where Systeme.io lays the biggest claim as Clickfunnels' competitor. The Systeme.io is mainly a funnel builder that can help your business immeasurably. Using this feature, you can make beautiful, conversion-centric pages for different parts of your site or online store.
The appeal is mainly the plethora of i-built templates. Using these will remove the guesswork in what works on your page or not. To get your hearts' desire, simply decide what you want at the end of your funnel, choose the template, and update your existing pages with the content.
Additionally, as with Clickfunnels, there is a drag and drop page editor. This allows you to make even more changes to your pages. Using this feature, you can run several A/B tests and remove whatever isn't working for you. It makes it simple and straightforward to test copy, designs, texts, images, and more.
Automation
Sales funnels are very important and will help your business. However, without automation, success becomes far harder to achieve. Thankfully, Systeme.io comes with complete automation.
What does this mean for you?
Well, it means that you do not have to create Frankenstein's monster by joining several apps together before you can run your business. Having everything under one roof also protects you from a breakdown if one of the parts requires an update or breakdown. With Systeme.io, you have your business running as smoothly as possible.
With Systeme.io, you can achieve so much more. For instance, you can do things like trigger an email sales sequence or automate a nearly inexhaustible list of actions. You thus can make your customer feel right without you doing any heavy lifting.
Contact Management
When building a business, it is vital to know the ideal customer. However, it is easier said than done. It is also an uphill task knowing all the important things about the customer without ringing off alarm bells. Some of the things that you'd like to know but are probably too shy to ask include what they signed up first, the emails they opened, and their purchase history.
Of course, there is software that can help you to piece all these and more together; however, you might lack the expertise to use them.
This is why Systeme.io is awesome. With this app, all of these can be managed under one software. Systeme.io will show you all that you need to know, ranging from your customer's history to their geographical location. It is insights like these that help you know what to focus o while marketing or the products to develop next. Systeme.io allows you to do all of these without any of the complications.
Email Marketing
Systeme.io would be just 'another cool tool', but for the presence of an awesome email marketing tool. It features a text-based email editor that gives you impressive results, helps to improve your copy, and generally results in higher conversion rates and engagements.
With this tool, you can send different types of mails, whether a one-time broadcast or library emails. Once you know the sequence you like, you can set it loose in whichever funnel you desire. Interestingly, Systeme.io also lets you add the sequence in a larger sequence. Overall, this is one of the best features of this product and why so many are loving it.
Webinars
If you want to make a success of your business, you must open up to your audience, developing their trust and interest in you. And what better way to grab your audience's attention than by conducting a webinar?
It is like a one-on-one session with your audience and can help you to create a strong connection with them. Webinars also are a great avenue of marketing to your audience.
Well, Systeme.io can let you create high-quality webinar funnels in a jiffy. Although it automates the process for you, it also offers you some customization options. For instance, you can decide the frequency of the webinar and put up a countdown feature. This will make people anticipate the webinar. Other features of setting up the webinar, like the delivery, registration, and others are handled by Systeme.io. Therefore, you will jettison the frustration of setting it up while enjoying the benefits.
Blog
If you have an information-based product or service, one of the best ways of boosting sales is by creating a blog. Not just any type of blog, though, but one that is effective and high-value. Even if you are not selling an information product or service, you will require high traffic volume to get more conversions and engagements, and a blog is one way to get this. By creating a high-value blog that meets the needs of your audience, you are well on the path of generating organic traffic.
Knowing the benefits of a blog is good, but it is even more important to achieve the numbers. This can be a challenge, but with Systeme.io by your side, it is a challenge that you can overcome.
Creating a blog might require setting up an account on a hosting website like WordPress, installing a theme, and tweaking the appearance – all of which can be hard work.
Thankfully Systeme.io will take care of your problems. As we said earlier, Systeme.io comes with everything you need under one roof. Therefore, you can make a blog and host it right in the software.
One factor to consider is SEO, and Systeme.io handles all your SEO requirements. Therefore, you can just focus on creating relatable content, assured that search engines will direct people to your website. Additionally, Systeme.io lets you hook up a custom domain.
Payments
After all your marketing efforts, it is time to get paid. Now, your payment system is an integral part of your business because the easier it is to make payments, the likely customers will hit that check-out button.
Knowing the importance of payment systems, it is therefore somewhat surprising that many marketing software does not allow you to integrate payment systems. And even when they do, these are too hard to navigate and will drive potential customers away.
Fortunately, Systeme.io comes with all the tools you need to set up an easy payment page. Create the product and 'Save'. That is all you need!
From here on, you can add it to any funnel in your account. It even takes care of what happens after a purchase. Therefore, you can include freebies, PDF downloads, coupons, and more with just a few clicks.
Membership and Courses
If your online business involves membership, you might find it difficult to determine who has access to some content on your site. However, Systeme.io has made this super easy by combining the membership and payment platforms.
This tool will give access to specific content once payment is made – so say goodbye to that problem. The tool goes as far as making an account for the member, provides log-In info, and give them the access they have paid for. The whole thing is automated. Therefore, if the member defaults on payment, Systeme.io locks them out until they pay again. Therefore, your business runs smoother, and you have time for more important things.
As for courses, Systeme.io allows you to have all your courses in one place. It is compatible with other software like YouTube, Vimeo, and Wistia, so you can embed links to videos.
While creating courses, you'll discover that the course pages are completely customizable if you use the editor. You can determine how the page looks and alter the experiences of your audience.
Affiliate Management
While affiliate software is an excellent means of selling more of your product or service, the software for running it can be too convoluted to use. Systeme.io comes to the rescue once again. This time, it has affiliate management and ensures that every subscriber to your site is an affiliate.
The obvious benefit is that subscribers do not have to go through plenty of hassle to become affiliates.
And when it is time for payouts, it can be done via TransferWise or Paypal. The programs offer some customization as well.
Alternatives to Systeme.io
There are some alternatives on the market to Systeme.io. Let's see.
This is the most popular competitor of Systeme.io. Clickfunnels is the biggest tool in this space and holds the distinction as the creator of sales funnels. Today, Clickfunnels has thousands of customers around the globe. Does the product compare well to Systeme.io?
Well, for some part, yes. However, many have complained about buggy performance and an interface that isn't as easy to understand as Systeme.io's.
It takes time to master Clickfunnels, although it admittedly has several more features than Systeme.io.
Another downside of the product is the price. It is one of the most expensive funnel creators on the market.
Systeme.io Pricing
Systeme.io is relatively affordable.
You can get started for $27 per month, which is one of the cheapest in the category.
There are three main packages. These are:
Startup package. This package is the basic one and will set you back $27 per month. On this plan, you get three membership websites and up to 5000 email subscribers.
Webinars package. This next plan will cost you $47 every month. It offers twice the number of email subscribers as those in the startup package. You also get up to three webinars and five membership websites.
The enterprise package is the last and most expensive plan. It costs a whopping $97 every month and gives you advantages like 5 domains, 15000 email subscribers, and more features.
Pros:
Easy to use
Excellent email service
Different payment options
Available in English and French
Mobile friendly
Cons:
Conclusion
From our review, which is based on research and reviews from hundreds of users, it is clear that Systeme.io is an excellent tool. It will boost your business and can help you make more sales and conversions. It offers all of its impressive features for a relatively low price as well.