Teachers Pay Teachers – How Educators are Making Money
Teachers Pay Teachers (TPT), an online marketplace for teachers, allows you to buy and sell.
Teachers Pay Teachers was created by teachers for teachers. Teachers can access the content, community, and tools they need in order to be their best. TpT was founded in 2006 and provides teachers with a platform to share instructional materials and easy-to use digital tools.
TpT provides teachers with over 5,000,000 pieces of educator-created content. More than 7 million educators, including 85% of PreK-12 U.S teachers, use TpT to save their time, support students and learn from one another.
These marketplaces are used to buy or sell products every now and again. Teachers Pay Teachers can be turned into a small business by marketing, selling and creating materials at scale.
What is Teachers Pay Teachers? – TpT
TeachersPay Teachers is an online marketplace that enables teachers to buy and sell original content and lesson plans with other teachers. It is similar to Amazon in that teachers can search content by subject, grade level, price, type of resource, and more. TpT highlights the top sellers, featured resources, and sales for the week. TpT makes resource sharing a fully-featured shopping experience where teachers can be both entrepreneurs and customers.
TpT Marketplace hosted more than half a million resources as of 2013. The majority were devoted to primary grades, but there are prominent ELA and mathcategories. The profile of each resource includes information about the item and its purpose, ratings and comments from customers, as well as detailed information about the seller, including details about their teaching style and teacher experience.
Buyers can ask sellers directly questions about any resource available through the site. Buyers can also download previews of the resource before they buy. Teachers can follow their favourite sellers to receive updates about future releases. Buyers can also keep a wishlist of items that they want to purchase, much like Amazon.
Anybody can sell resources on TpT, regardless of whether they are teachers or not. However, sellers must first share a free resource. After the resource is available, sellers can set their own prices for additional materials. You must upload resources in PDF, Word, Wordperfect, or HTML format.
Issues withTeachers Pay Teachers (TPT)
Teachers Pay Teachers has been plaque with plagiarism concern and sometimes scam, however the site remains a legitimate site where teacher can profit from selling the content and course material. Tpt like any other marketplace, there will be people selling low-quality and overpriced products.
Although marketplaces can be great, they are difficult to regulate. It is unrealistic to expect a team of people to go through millions of documents.
People copy other people's work and sometimes modify it slightly. They even bundle it with other products and sell it as their own. Now, this is fraudulent in all sense and it really difficult to weed out issues like this.
Others have been accused copying material from Pinterest to make a quick buck and then trying to sell it here.
Teachers Pay Teachers isn't a scam, but it is important to be aware of who you are buying from. These scammers make it difficult for new sellers to establish their businesses.
HowTeachers Pay Teachers Works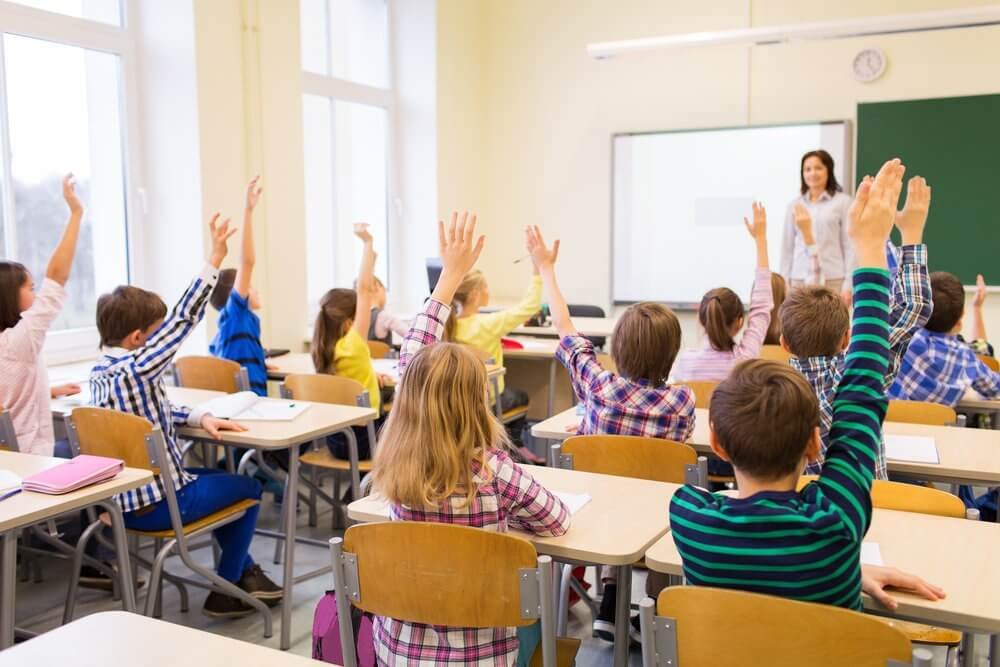 PaulEdelman founder of the site says that the price point for individual items is around $3.50. Customers often buy in groups and spend about $14 per order (about three products).
TpT has generated some controversy. Teachers love it, and they often spend extra money on resources for their classes. Teachers spend hundreds of dollars each year on school supplies. Others complain that teachers who are paid with public money are entitled to the resources they create. However, it is still unclear who has ownership of the materials used in classrooms.
Buyers can create a TpT account for free. Sellers can choose between a free or paid TpT account. The company will take a 40% commission on any sales made by sellers who have created a free account. A premium membership costs $60 per year. To get 15% commission, you must pay $15 TeachersPayTeachers serves as a sole resource-sharing website. Teachers will not receive any coaching or advice about how to implement the resource in their classrooms, other than being able to prepare to use the resources.
Benefits of usingTeachers Pay Teachers
With the Teachers Pay Teachers Seller app, you can manage your store and connect with your Buyers from wherever you are. Get an overview of your business, see what products are selling, know what's working, and celebrate when you get that cha-ching!
With the TpT Seller app, you can:
• See your earnings, sales, and views in one place.
• Benchmark how your store is growing with year-over-year comparisons.
• Answer questions from your Buyers as they come in.
• Get a pulse on what's popular in your store.
• See comments and ratings from your Buyers.
• Get a CHA-CHING! when you've made a sale.
How you can make onTeachers Pay Teachers TpT
Many people wonder if it is possible to make a lot of money with TpT. I make more from teaching than I do selling teaching materials. According TpT the top seller made more than $2 million and 164 teachers earned more than $50,000. Thousands of teachers make just a few hundred dollars per month which can be a significant difference when you live on a teacher's salary.
TpT App
The TpT iOS App is the best way to access all that TpT has to offer on the go, allowing you to find resources when YOU need them. In addition, the app also includes a Freebie of the Day, a Daily Dose of Inspiration, Trending Search Terms, and Teaching Ideas from other teachers around the world.
With over 2.4 million resources, including lesson plans, activities, workbooks, classroom decorations, teacher organization materials, and more, we've got something in every subject, for every PreK-12 teacher. Find yours today!
Conclusion
Teachers Pay Teachers is transforming education classroom by classroom by enabling teachers everywhere to share their expertise and resources. If you are a teacher and want to make extra income on the side, try them today!!