Top Passive Income Ideas To Help You Make Money In 2022
Top Passive Income Ideas
Everyone wants to earn extra. Not to mention, earning while sleeping is a dream for many people. While some of the most successful business owners across the world actually earn while they sleep, not everyone gets to do that. Afterall, building a global business is not easy.
Does that mean you cannot have a passive income source from where you can earn money while you sleep? Of course, there are. Naysayers will keep ranting but ignoring them is the best thing you can do to yourself.
So, if you are looking for top passive income ideas that can help you to earn money when you sleep, this article is for you. However, remember that none of the ideas mentioned here are magic money-making ideas. You need to work hard initially to build that channel. Once established, it will continue to give a steady stream of income to you without the need for actively engaging in the task.
Before I give you the list, you must understand the difference between active income and passive income. That will help you to get a clear understanding of the subject matter.
Difference Between Active Income & Passive Income
Active income is a type where you need to actively engage in work to keep the income flowing. To better understand the concept, consider the following examples:
A consulting job: This is a type of job where you charge by the hour. You must actively engage in this job to earn money.
Freelance writing: This is not a passive income source because you need to actively engage in writing. Your earning will be project-based. For every completed task, you will earn.
Computer programming job: This is an active job because you need to actively engage in writing computer programs.
Uber driver/driving: You need to drive a vehicle to earn money. When you don't drive, you don't earn.
Photoshoot: Photoshoot sessions where you photograph your clients and earn money for that.
In short, any job that requires you to actively engage yourself and use your skillset to earn money is an active income. When you don't actively engage in the job, you don't earn. Thus, your day job as a receptionist, or a waiter, etc. is also considered as an active income job.
Passive income, on the other hand is a different type wherein you need not actively engage yourself with the task to keep earning. However, you must actively engage with it at the initial stages. Here are a few examples that will help you to understand clearly:
An online course: Create an online course and put it up for sale. You need to invest time and resources at the beginning to create the course. Once it is ready, it can continue to generate an income stream even when you are not working on it. However, you may need to update the course material from time-to-time. That is intermediate engagement and requires little effort.
Author a book: You write a book/novel and sell it online and offline. If you write well and people like your book, it will generate a steady stream of income for you. Depending on the success of the book, the income stream can stay for years to follow.
Stock images: If you are good with photography, you can start selling your photographs through stock image sites. It is different from photoshoot because here you will click photographs and own them. Anyone who wants to use your clicked photograph will need to pay to acquire a license.
Sell ad space on your car: If you have a car that you drive often, you can sell ad space on your car. Advertisers will pay you a certain amount for keeping their ads displayed on your car for a certain period of time. However, you may have to drive through specific areas that the advertiser may request.
Did you notice how each of the passive income streams above requires you to do some job in advance, which then keeps paying off over a period of time without your intervention.
That's the difference between active income and passive income.
Okay, now that you have a fair idea of what passive income means, it is time to get into some more details before giving the list of best passive income ideas.
Ready?
Let's start.
Initial Preparations to Build a Passive Income
While having a plethora of passive income ideas and ambitions is admirable, it's important to understand that not every concept is a good one. Even if you've seen others make money in a certain method, it may not necessarily work for you.
To discover the finest passive income opportunities, you must first establish some clear objectives and intentions. You'll need to determine your financial and time commitments. Additionally, you must be willing to make sacrifices in the short-term in order to achieve your long-term goals.
Before we go into the top passive income ideas that will motivate you, check out the following steps for getting started with your passive income escapades.
1. Start a High-Interest Savings Account
Prior to investing thousands of dollars in a money-making technique you're certain will succeed, it's critical to begin small. Additionally, this might be your first source of passive income!
With a tiny investment of $100, you may open a savings account that pays high interest. Interest earned on this cash accumulates over time and if you are lucky, you may even get a cash bonus for creating the account.
2. Assess Your Skills
It's pointless to decide to sell your photographs to stock-image organizations if you can't snap an in-focus shot to save your life! Similarly, many passive income opportunities, such as course authoring, will need you to possess certain certifications and expertise. If you have them, it is fantastic! If not, be honest with yourself about whether you believe obtaining the necessary credentials will be worthwhile.
However, evaluating your abilities should not be limited to identifying your weaknesses. Additionally, you should consider the areas in which you excel. If you're an established stock trader, for instance, you may consider writing on that topic. If you're a personal trainer, how about creating a series of workout videos that customers can buy and use at home?
Consider your abilities realistically and consider how you might utilize them to assist others without physically being there or working daily.
3. Don't be Unrealistic
As I previously said, although the concept of passive income is to earn money when you are not awake, no company is developed without labor. Indeed, you may discover that establishing a passive income stream requires far more time and work than getting into a regular employment.
Be truthful about your other responsibilities before embarking on any enterprise. If you're juggling a hard work, children, alongside a highly active social life, you may lack the time necessary to develop another viable company. In such scenario, you may want to enlist the assistance of another person to assist you with the heavy lifting.
4. Look for Satisfaction & Joy
If a minimum of one aspect of the concept does not excite you or ignite your emotions, it is unlikely to succeed. Therefore, seek a project which you can pursue for years. Even if you are able to sit idle and let the company operate mostly on its own, you may need to be involved periodically, so choose something you like.
Okay, now that you know the drill, it is time to look into the top passive income ideas you may find interesting.
Let us begin…
Exciting Passive Income Ideas that Work
Okay, it is time for the list. Enjoy!
1. Real Estate Investment
For nearly as long as real estate has existed, real estate investment has been a well-established technique of creating wealth. Investing in real estate used to be a difficult endeavor that required a great deal of effort, time, and knowledge. However, real estate investing applications have simplified the process and made it possible to become a real estate magnate from the comfort of your sofa.
If purchasing real estate seems to be out of reach financially, you might still invest in a REIT or real estate investment trust. These investments often provide high dividends and closely track the stock market's performance. With this method, your investment will fluctuate in value exactly like an actual property, but it will be much simpler to purchase and sell, and you may even end up diversifying your portfolio simply by investing your money in several markets.
2. Dividend Stock Investment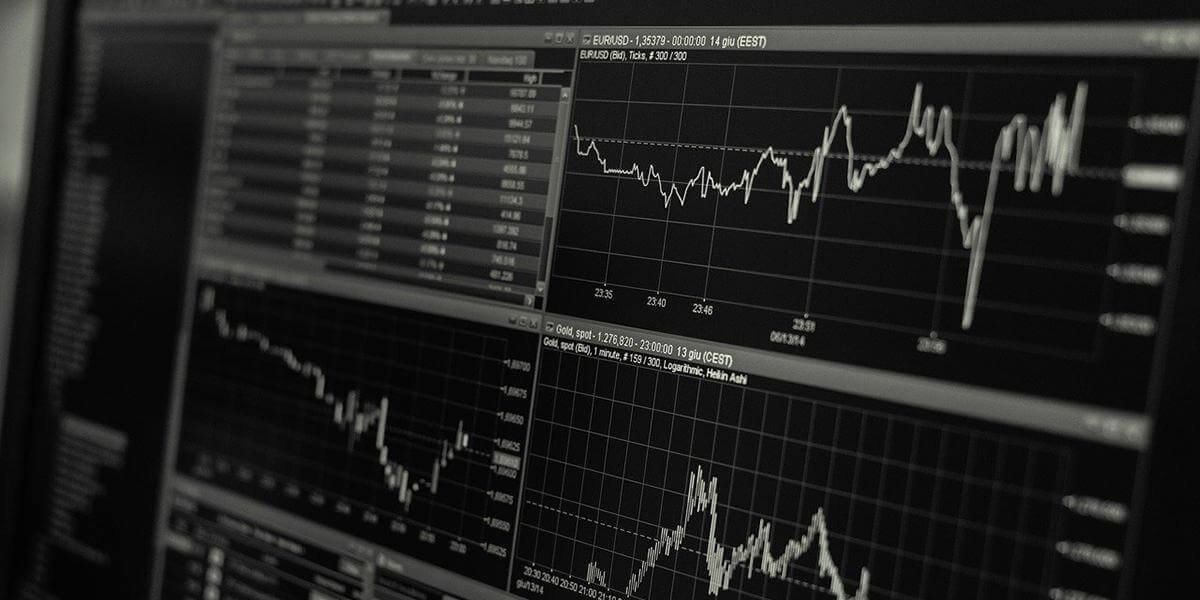 If you invest in equities that provide a significant dividend to shareholders, you may possibly gain a lot of money. Hopefully, the shares you hold increase in value throughout your ownership, allowing you to earn passive income through capital gains and dividends upon sale.
If you have no expertise in stock market, you may consider using a broker or even go for Robo-advisors for a truly passive investment approach.
Bear in mind that investing has a significant degree of risk, and you might lose the money you invest. Always seek professional counsel before investing in stocks.
3. Blogging
Start a blog. It is not as simple as you think. It will take time to build a sizable audience that can be converted into a cash flow. You can engage in affiliate marketing or earn by selling ad space on your blog.
However, as I said, it takes time to establish a blog. You need to add original content at regular intervals. You will also need to know how to set up a blog in the first place. You can then carry on from there.
If you do not want to start a blog from scratch, that's totally fine. You can purchase an existing blog with a sizable audience and an already established income stream. Buying a blog will only save you the trouble of starting a blog from zero and building an audience. You need to continue working on your blog to ensure that the audience finds something worthy of their time on your blog. This means that you will have to get involved periodically.
4. Affiliate Marketing
Affiliate marketing is collaborating with a business to promote and highlight its goods and/or services. You earn a commission if someone clicks on an affiliate link and visits your partner's website and eventually makes a purchase.
There are many methods to create passive revenue from your affiliate marketing relationships. You may thank sponsors on your podcasts or your YouTube channel, write a product review that include links to the product you are promoting, compile product reviews, etc. You may even create unboxing videos. If you are a social media influencer, you can promote products through social channels such as Instagram, Twitter, etc.
To select the perfect firm for which to become an affiliate, you must do research and choose a brand that aligns with your fundamental beliefs and the requirements of your audience. For instance, if your primary audience is interested in shoes, there is no point becoming an affiliate for cameras.
What is interesting is that if you are getting into affiliate marketing, having a blog will help you greatly.
5. Author a Book
If you are a subject matter expert, consider authoring a book on that subject. For instance, if you are an expert in baking cookies, you may consider authoring a book that reveals all the secrets of baking the most perfect cookies in this world. Ensure that you are writing in layman terms so that noobs can understand.
Alternatively, if you have great imagination and you know your way with words, you can write a fiction novel and sell it.
What is great about authoring a book is that you need to do the hard work only once. It is not like a blog where you need to periodically keep writing blog posts.
Now, when it comes to selling a book, there are three possible options:
Sell it as an eBook (digital format). This will earn you a royalty rate of around 25%.
Sell it as a printed book (a physical and tangible book). This will earn you a royalty rate of anywhere between 5 and 20%.
Sell it as an audio book. This will earn you a royalty rate of anywhere between 10 and 25%.
You can sell it in all three formats if the publication house allows.
6. License and Sell Your Music
If you are a musician, you may compose music and license it in order to earn money whenever someone wishes to utilize your original track in one of their projects. There are many methods to earn money licensing your music, and it's an excellent option to create a passive income stream if live performance isn't paying enough or you're not interested in performing live.
7. Online Course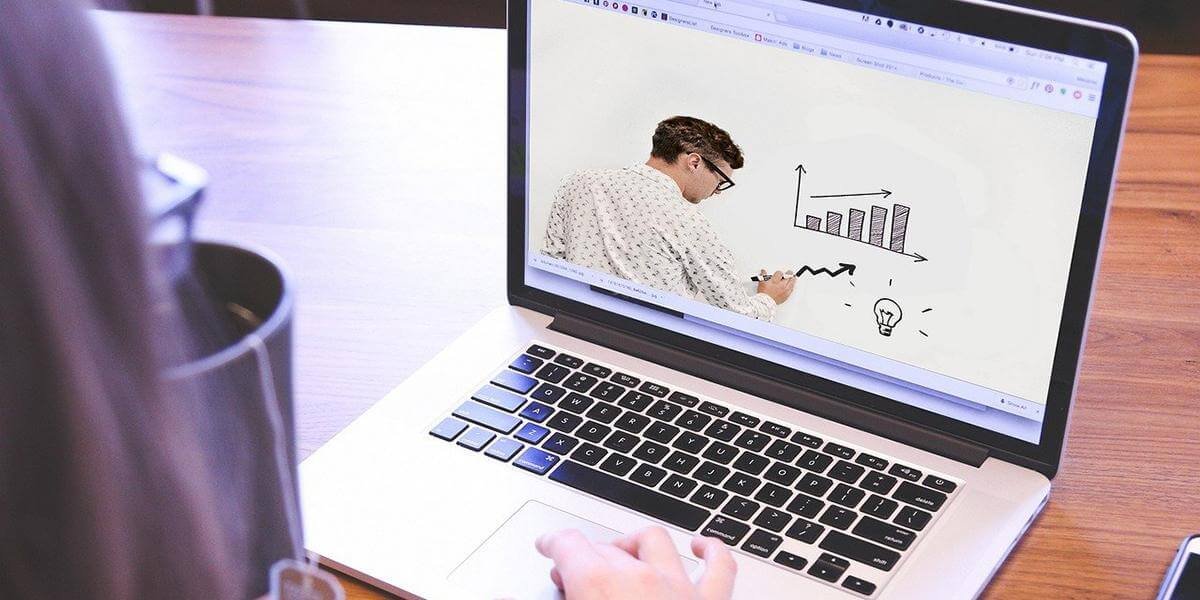 As with producing a book, offering an online course for people to purchase on a recurring basis is a great method to generate passive income. While developing the course will need time, work, and experience, once it is complete, you can publish it online and profit from the income generated by each purchase.
Nowadays, there are essentially no restrictions on the subject matter you may address in an online course. Personal trainers may make a series of exercise videos, professional chefs could launch an online cooking school, and accountants could teach people how to manage their finances. Essentially, if you possess a talent or area of expertise, you may create one (or more) online course and make money from it.
Having said that, you may need to demonstrate necessary credentials and/or expertise in order to create an online course which people will readily buy. However, even if you are not technically qualified, you may be able to make money via a YouTube channel. Everybody appreciates a good life hack!
8. Sell Your Photos
If you own a camera and you are good with photography, you can start clicking photos and put them on stock image sites. Do keep in mind that the image that you try to put on such stock photo sites should be of really high quality and your original work.
There are some popular sites like Adobe Stock, Alamy, Shutterstock, etc., that sell stock photos. You can use their platform. Everytime a third-party buys your photos from those sites, you will receive a certain percentage.
What is interesting is that if you have a great smartphone and you click some extraordinary images with them, you can still sell them through such sites. Thus, having a camera isn't a mandatory requirement.
9. Build an App
If you have coding skills or if you can learn coding, it will be a great skill that you can use. You can build an application – a game perhaps (or anything useful) that people will want to download and use. You don't need to charge people to use the app. You can always run in-app ads.
Take for instance the Angry Birds game app. People can freely download it from both the App Store and Play Store. Still, the app managed to make a whopping 272.3 million Euros in 2020.
In case you don't have coding skills, but you have a great idea, you can tag in someone with coding skills as a partner and then create an application. You may then split the earnings.
10. Rent Your Car or Garage or Drive
If you have a car that is sitting idle, you can put it up for rent. Depending on the make and model of the car, you can earn some significant cash when you are not using your car. Similarly, if you have an empty drive or an empty garage, you can always rent them out. People want a safe place to keep their cars, and they are very willing to pay for that. If you live in a large city where parking spaces are a premium thing, you can use your property to generate a passive income stream.
11. Ad Space on Your Vehicle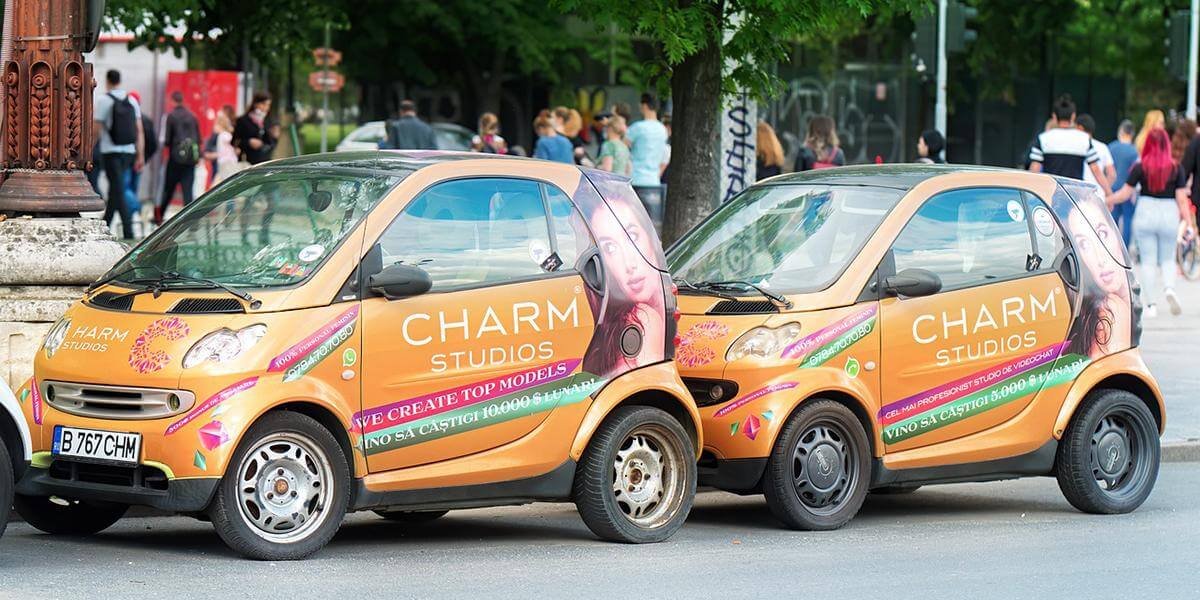 This is another method of earning some extra cash. This works great if you regularly drive your car (for example, you may use it to go to your office daily). The sides of your vehicle can work as ad space and help you earn passive income. This method won't really make tens of thousands of dollars a month, but you can always earn a few hundred bucks per month that can easily cover some of your expenses such as your utility bill.
One thing to note here is that the advertiser will actually ask you to take a specific route. So, you may have to take a detour. If you are fine with that, you can contact companies like Vugo, Wrapify, Carvertise, etc. to grab a nice deal.
12. Peer-to-Peer Lending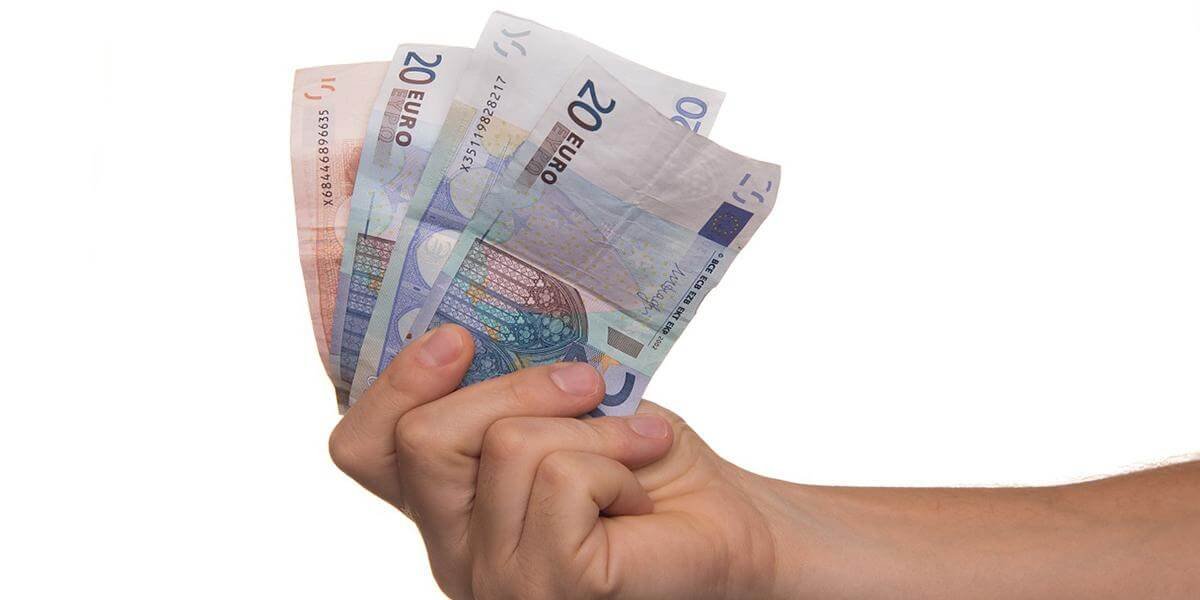 This is a good method to make some extra money if you have some cash to spare. What exactly is this? There are people who cannot get a traditional loan because of many reasons, and a bad credit score is one of them.
You can lend money to such people and charge interest. However, there is significant risk in this. You may lose your money if the borrower doesn't pay you back. That's why do not blindly get into this business. It is better if you walk this road only via authorized P2P lending websites. Also, keep in mind that you do not lend more than what you can afford to lose.
13. Start a YouTube Channel or a Podcast
This option, just like starting a blog, will require you to spend some time. You need to create videos or podcasts that can eat up hours. You can always do this during weekends. Once you earn a sizable audience, you can monetize your YouTube channel. Many YouTubers even use the platform to collect donations through the Patreon platform by promoting their Patreon profile.
Of course, for podcasts, you can have a subscription model in place, and you can even do affiliate marketing by dropping promotions segments within the podcast.
14. T-Shirt Designing
If you are a good designer who can create impressive artistic designs that can be used on t-shirts and other products, you can generate a passive income stream from that. There are websites looking for such designs. All you must do is provide your designs to them and they will do the rest.
They will put your designs on different products and t-shirts and sell them. You don't need to worry about anything but the design. Whenever someone buys a product from them that includes your design, you get a portion of the profit they make.
15. Sleep Study Participant
It is literally making money when you sleep. There are organizations that hire people and ask them to sleep so that they can study the sleeping person. In return, they pay thousands of dollars.
There are a couple of hurdles here. First thing first, you must be ready to take a psychological and physical exam. In short, you must have good health. Second, when you are accepted in the study, you will be cut off from your family and friends. There will be no social media, no mobile, nothing! You will get back everything when the study is over. But for the study duration, those are strictly off limits.
If you can accept those conditions, there is quite some money to make.
Passive Income Ideas FAQ
Can I get rich with passive income streams?
This entirely depends on the idea that you are capitalizing. For instance, if you are a great writer, you can write a mind-blowing novel that can make you rich. For example, The Lord of the Rings trilogy earned J. R. R. Tolkien's heirs at least 500 million dollars in royalties from various income streams. Similarly, J. K. Rowling earned well over $600 million just from the Harry Potter movies and that doesn't include the millions she made from the books and other royalties.
Similarly, there are people who have made millions through blogging and affiliate marketing. Then there are people who made millions by investing in stock markets. Thus, a passive income channel can literally make you rich.
However, things like selling your music and photos through stock sites, or putting up ads on your vehicle, etc. aren't going to make you rich. They can make you a few hundred or few thousand dollars a month, which should suffice as an income to cover some of your bills.
How to earn passive income in 2022?
You can implement any of the 15 ideas mentioned above, or you can always come up with new ideas. You can start with simple things like creating a YouTube channel, starting a blog and engaging in affiliate marketing, and so on.
I don't have any skills. Can I earn passive income?
Yes, you can! Participate in medical studies and research, or maybe rent out your garage or car, buy an existing blog and sell it for a higher price and then repeat (basically arbitrage). But remember, absence of skills is not going to make you very rich through passive income. If you want to make serious money, acquiring some skills will help you.