Content remains king, but over the years, it appears that video is the new best thing. Many of the professionals in the industry, including consultants, believe that using video in marketing efforts and increasing content is the way to go. Later in this Viddyoze review, we will see why this is so. The bottom line, though, is that with the right tools, you don't have to spend a lot of money before you can also create videos. Furthermore, gone are the days when you needed a degree or background in editing and design before you can create animations.
Viddyoze is an excellent tool that will be reviewed in this post. What will be covered here will include a history of the program, the best features, the cost, and any drawbacks that it might have. Since we tested the program, we can help you to learn from our experience and determine whether this is the correct tool for you.
About Viddyoze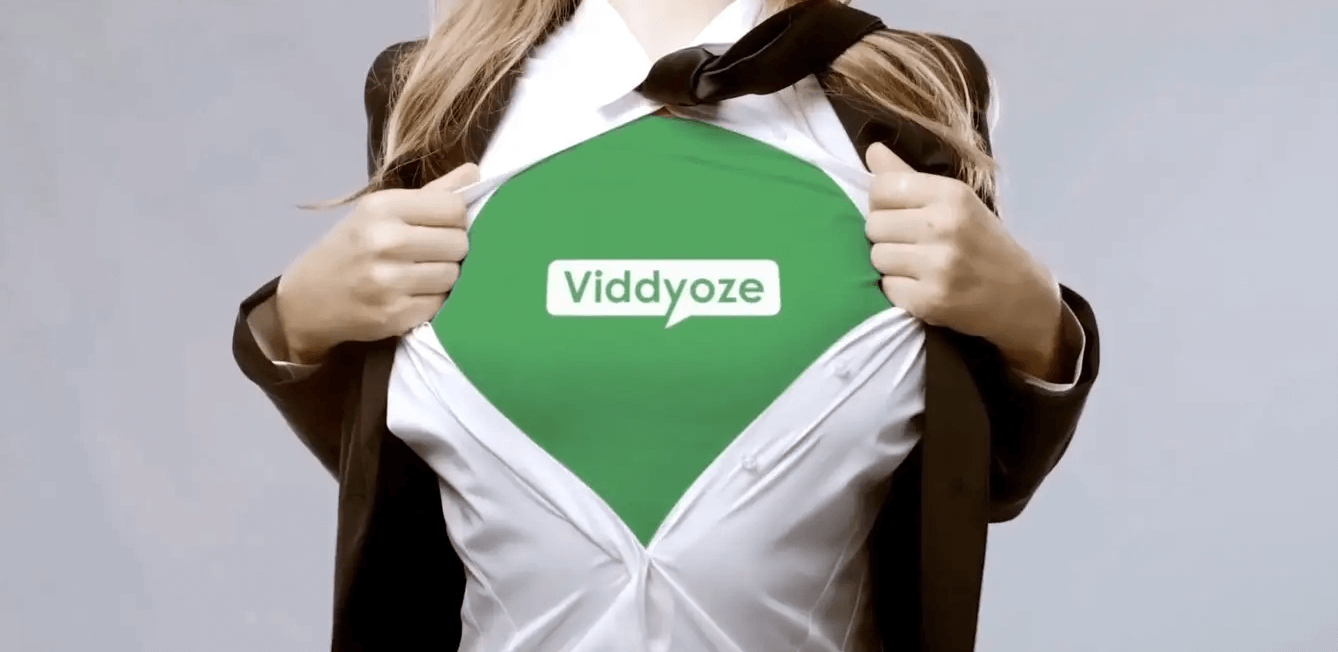 First of all, what is Viddyoze? Well, this is an online service that offers users loads of useful templates across different categories. When this program was made, it was designed to assist small and large businesses to make videos without having to outsource to anyone, whether an agency or an individual.
This program was created by a team of people with a vision. Since when it was first released, there have been three other versions, with the latest ones being better than the former.
In the early days of the company, a lot of revenue was generated, and that is not particularly surprising as several big-name companies have resorted to using the software.
Today, the Viddyoze software is available in different plans, and you can choose the plan that best suits your needs and your budget. From individuals to big-name companies, this software has become quite popular. Later in this post, we will consider the pricing plans from the makers.
Who this is for
Before you delve any further into this post, it is important to know whether this software is right for you or not. While it is applicable for a lot of fields, there are some fields that will especially need something like this program.
If nobody else were using Viddyoze, digital marketers would. The software is good for them as it helps them to create videos for their blogs, websites, pages, and so on. Since the work of a digital marketer is vast, there is so much a video creator and editor like Viddyoze can do for them. All of these it will carry out without any drop in the quality.
Are you looking towards a career in animation? It might not come with all the features a professional animator might use, but if you are a beginner, you will find the software one of the best available. The features allow you to tweak, experiment, and get the best techniques without having to spend a lot of funds.
As this is a convenient software, you will find that several agencies have added it to the tools that they use for the business. It is easy to access, and the customization options are simply impressive.
If you are an educator looking to reach the minds of your students, then a program like this might just be the right thing for you. With this software, you can create stuff that is interactive and fun, with the aim of boosting the way your students learn.
If you are a social media influencer, you need to be on top of your game in terms of content created. Well, with such a tool as this, you can boost your marketing and influencing efforts with a little level of stress. This also extends to those that create videos for YouTube. Creating a video for the platform can take several hours, but Viddyoze makes it easier and faster.
Are you looking to supplement your income, especially in this pandemic? Then you should consider finding out about how Viddyoze can assist you. With the design and other things, you can actually resell accounts to subscribers.
Features of Viddyoze
Although you would be hardpressed to find a program as simple as this, you will find that there are so many features that can help you get the best out of this software.
Templates are arguably the most appealing thing about this program. Here you discover that you have more than ten categories of templates. This is really impressive since each category still has several other templates under it. Therefore, if the goal is to customize your video or creation as much as possible, you can do no wrong with this option. In fact, when you go for the paid version, you have access to over a thousand different, unique templates.
Apart from the templates, you also have the live-action video option. These are unique because they are ready-made videos that only need to be tweak for you to get the best use out of them.
As a content creator or a marketer, you have different types of people in your audience. That is why you have to create content that meets the needs of each viewer. How can you do that? You can by appropriately customizing the content. Well, when it comes to customization, you will certainly love the options that this software gives you. Almost everything about the content can be customized. You can change different things, from the images to colors, and other stuff.
If, for instance, you want to customize an image, after uploading it, you will see the options for customization. To protect your work, this software also gives you the ability to include a name or logo. However, it should be noted that such an option is open only for those that have agency accounts.
Another thing that we love about the Viddyoze software is that after creating your content, you can add a watermark. The main reason why the watermark is included is to protect your content from being stolen.
Another reason you might add the watermark to your content is that it can help you to show your brand to the rest of the world, so when people see your content and the watermark, they realize that it is your brand. As will some of the other features that we have considered, this is only available when you have the agency account on Viddyoze.
If you want your clients to see what you have created, then this feature is really useful. The benefit of the feature is that with it, you can send your videos or content to others and let them have a sneak peek, so to speak. This is useful in many cases.
For example, if you want people to see your portfolio and what you can do, then the preview is one way to let them know the quality of your work. With this feature, you don't have to be disturbed by different clients with their requests for editing and all that.
We have touched on this earlier in the post. This is not all, because apart from selling to others, you can offer some marketing services to boot.
If you have a commercial plan, you are eligible to even more features. This is great for different reasons and comes with several advantages. Let's consider some.
For one, with the bonus, you are taught how to turn your created videos into profit. You will see how you can edit, create, and sell your videos automatically.
Regardless of the type or length of video that you want to make, you need something that can help make your work easier. Well, that is something that is offered here. And this will obviously boost your selling efforts. This feature isn't open to all though, as it is only the commercial and agency subscribers that can get it.
Cost of the Tool
As we pointed out, you can choose from the three plans provided. You have the commercial and agency, which we have talked about, and then you have the personal plan.
In the Personal option, you have some benefits like the unlimited usage rights on your videos, you also get almost 200 templates, and of course, you can contact customer support for help.
The Commercial plan is more expensive, but it provides you with several benefits over the Personal option. Not only do you get everything in the Personal plan, but you get extra things like the reverse sales method and others. It is better if you are a growing agency, or need more than what is offered by the Personal plan.
The Agency plan, as the name implies, is best for bigger agencies. You get so much more, including all that is in all the previous plans. You also get more as you can use it in earning more money.
Pros and Cons
Viddyoze is a rather polarizing software. You might love it, or you might end up hating it. We loved using though, and several other users also said that they loved it. In this section, we will consider the pros and cons of the tool.
Pros:
There are several options like Viddyoze on the market, but very few can compare to it when it comes to the cost. It is relatively cheap. Although there is no trial period as you have to pay right from the start, it comes with a 30-day guarantee, just in case you don't enjoy what the tool offers.
If video marketing is on your mind, then you will need a tool that can help with that. Well, Viddyoze offers just that. With this tool, you don't have to spend so much time and expense on creating the perfect video. And as this is cloud-based, you can share it with other creators and clients in a pinch.
The versatility is something that has impressed many users. As I have some experience in using video creation software, I did not have a hard time using this software. However, from the reviews from many users who have never used such software, it is clear that this is an excellent software that you can use with ease. The whole platform is simple and so easy to use.
During testing, I observed that the interface is intuitive and easy to use. The icons are simple as well, and you can choose the best templates that you want.
Cons:
I said this earlier and will reiterate that the lack of a free trial period is a dent in the qualities of this tool. If bought and dissatisfied, you will have to go through the refund process, which is not something that most people want to go through.
Although there are several templates, these are hidden behind the Agency plan. The other plans do not get as many templates as the other.
Versions of Viddyoze
There are different versions available, but we recommend that you get the latest option. The first one, released in 2015 was quite successful. The following year, 2.0 was released, and it came with a new interface, It also had just more than 90 templates.
In 2017, Live Action was announced which allowed you to created real-life animations in minutes, instead of days.
Currently, Viddyoze 3.0 is the latest and the best option so far. It combines all the benefits of older versions and adds some improvements too.
Conclusion
This is an affordable option that makes it pretty easy to edit videos. Viddyoze software is available in different plans, and you can choose the plan that best suits your needs and your budget. From individuals to big-name companies, this software has become quite popular. It offers a good ability for scaling your business. However, it doesn't offer a lot of customization. If you are fine with that, then you will enjoy the software.