Word Search Kindness – Teach Kids Kindness Game
More kindness is always a good thing. These words can help you show love to others and increase compassion in your own life. Kids also need to learn it. Here is a simple game of word that teaches kids kindness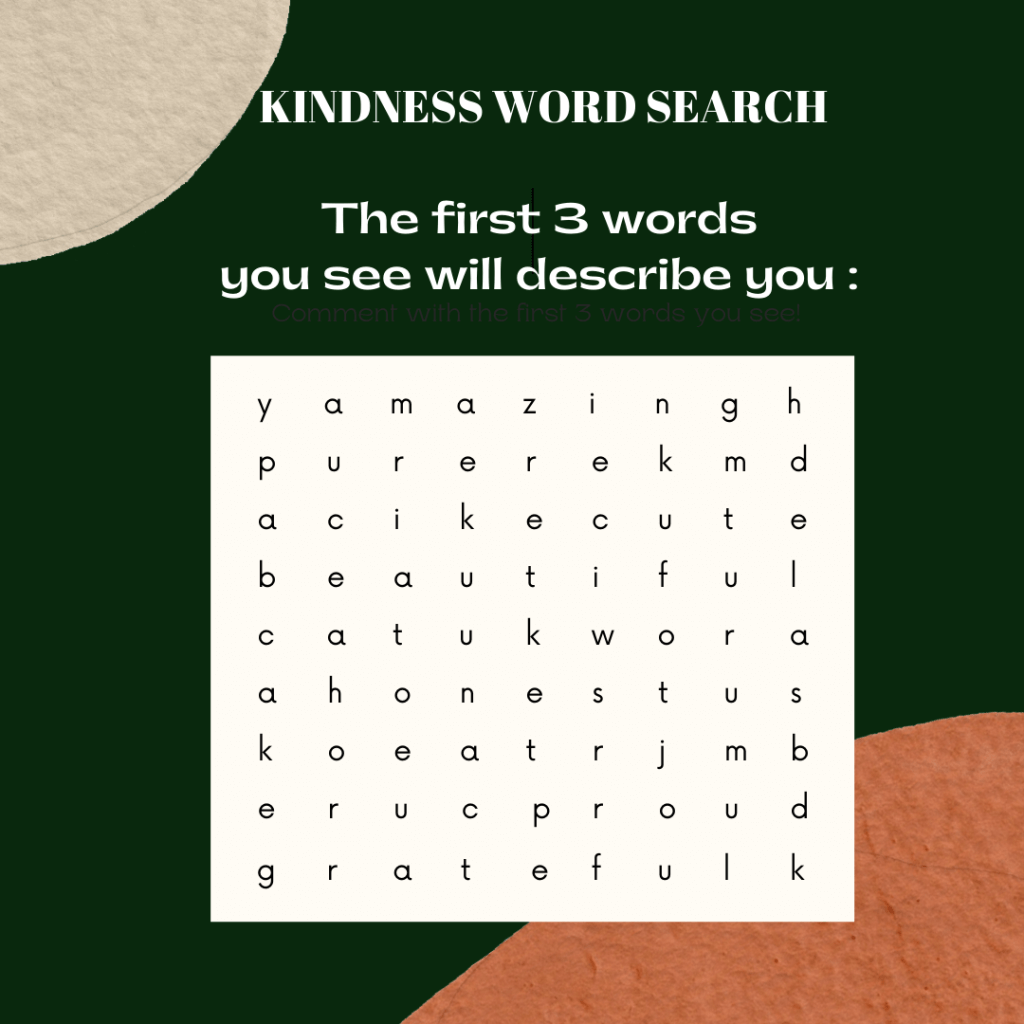 How can I get children to talk about kindness?
This fun activity will help you explore the concept of it. Word searches can be used to consolidate lessons or to help children focus at the beginning of the day.
This search for words will expose children to key vocabulary as well as ideas and concepts associated with being kind.
Talk about how it can have a positive effect on your mental health and well-being, or how it can help you in difficult times.
A World Kindness Day Word Search will help you celebrate kindness
This  search is an excellent way to familiarize children with words that are related to being kind to other people.
World Kindness Day takes place every November 13th. It is a reminder to everyone to be kind to people we know, others we don't know and ourselves. Kindness should become the norm.
This activity can be framed as a World Kindness Day Coloring Sheet to create a strong link between the words in the word search, and the topics being discussed on World Kindness Day. 
This word search features 15 words. These words include emotions, impact; friendly; respect, well-being, thoughtful, and generous. These words can have profound meanings and are worth discussing with your children as you grow up.You can also find many interesting word searches for a wide range of topics. 
How to be kind
There are many ways we can show kindness to ourselves and others.
Good intentions are a good thing
Reach out to people and have a conversation
Give your time to help others
practice politeness
Help those less fortunate than you
Word Examples
affection
altruism
benevolence
cordiality
courtesy
decency
forbearance
gentleness
good will
goodness
grace
graciousness
hospitality
humanity
patience
solicitude
sweetness
sympathy
tenderness
tolerance
understanding
unselfishness
amiability
beneficence
charity
clemency
consideration
delicacy
heart
helpfulness
indulgence
kindliness
magnanimity
mildness
philanthropy
serviceability
solicitousness
tact
thoughtfulness
fellow feeling
good intention